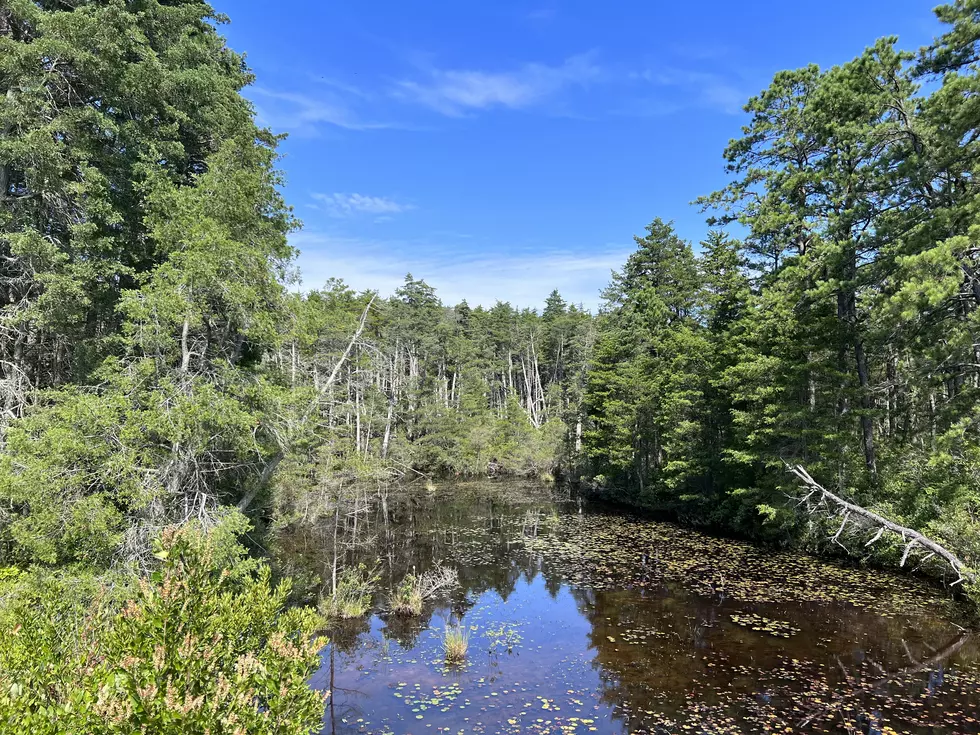 The Enchanted Forest Awaits You and Your Family in Bass River, New Jersey
Shawn Michaels
It sits on the border between Ocean and Burlington County, it's a beautiful location that awaits you and your family. It's gorgeous Bass River State Forest. If you have never visited then you should put this on your list of places to go.
Recently I had a chance to go to Bass River State Forest, enjoy a fun program, and meet Smokey Bear! At Bass River, we met Naturalist Lisa Ziff-Riley who was hosting the program for families. Fun day with a short hike, crafts, and of course a meet and great with park rangers, firefighters, and Smokey. This is just one example of some of the great programs they have. Check their website for more upcoming programs and events.
Bass River State Forest is great for camping. They have camp sights for tents, lean-tos to rent, and cabins to rent as well. Plenty of camping sights with lots of amenities for all your camping needs.
Bass River State Forest was New Jersey's first State Forest and it's been around for 117 years since it was established in 1905. Bass River is part of the million-acre Pinelands National Reserve. The forest is centered on Lake Absegami.
There are several hiking trails with all different lengths and challenges, including the Batona Trail which runs about 7 miles. Hiking trails that are good for folks of all ages and experiences.
Bass River is also a great place to grab your camera and go photo shooting. Beautiful locations for some of New Jersey's most beautiful sights in Southern Ocean County.
So take some time to scroll through my photo gallery from our recent trip to Bass River State Forest and next time you are looking to get outdoors and enjoy some fresh air and sunshine here in the Garden State, be sure to put this "enchanted" forest on your list of places to go in New Jersey.
Bass River State Forest
Take a look at this beautiful State Forest on the Ocean/Burlington County Border
One of the Oldest Houses of Worship in New Jersey is Right Here in Ocean County
The Friends Meeting in Little Egg Harbor New Jersey