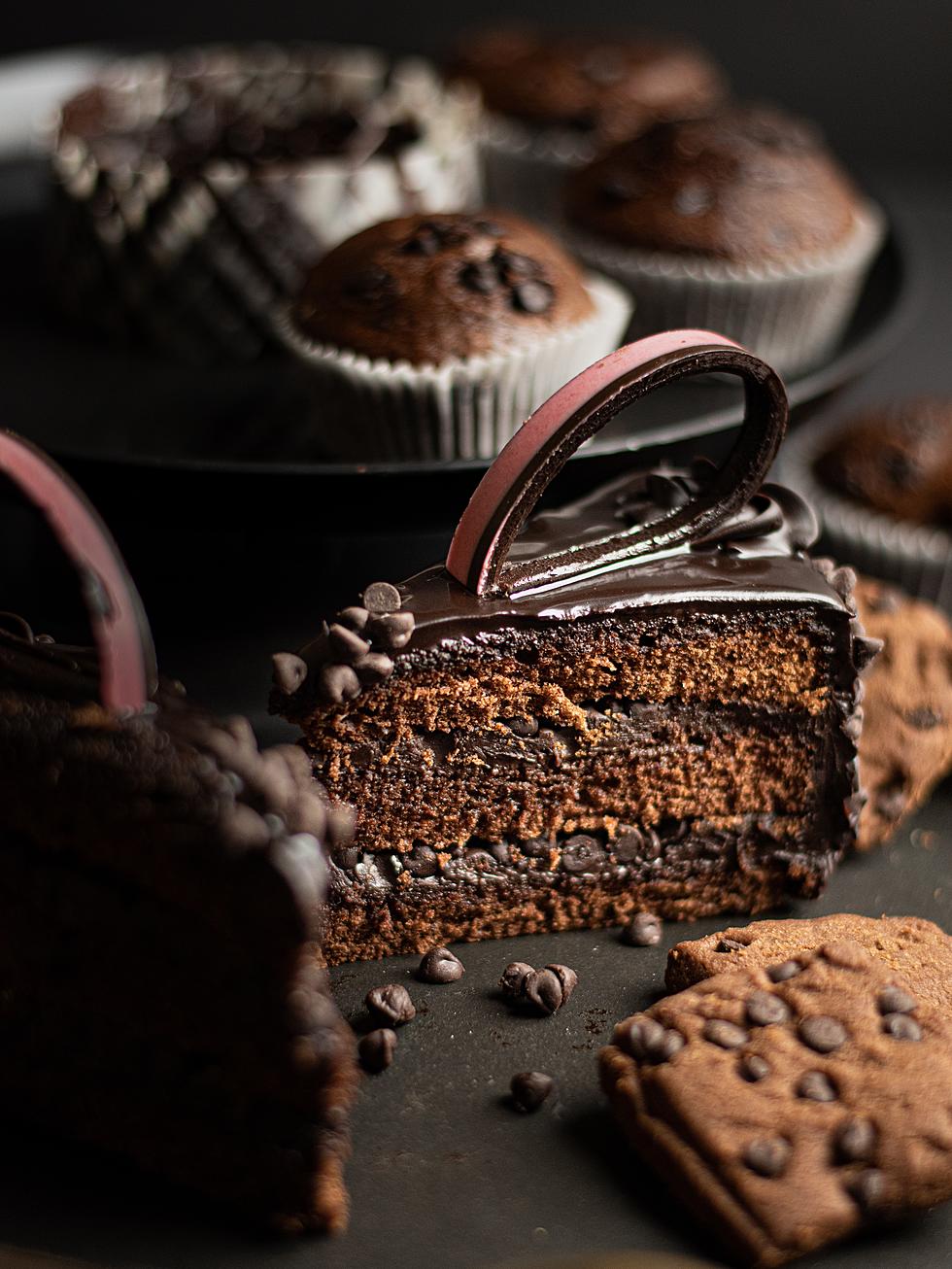 The Best Chocolate Cake You Need To Taste in New Jersey
Unsplash.com Pranjall Kumar
Is it one of the most popular desserts in America? I think it has to be up there in popularity, "chocolate cake". According to Cooks Info, "In America, traditional desserts are jellies, puddings, pies, cakes and ice cream. If cheese is served, it would be as a wedge of cheddar to the side of a piece of apple pie."
Usually, I will choose "vanilla" over "chocolate" but I must admit the traditional chocolate cake is an iconic dessert. It is just the best when having a delicious dinner with a nice cup of coffee. According to ATYM.com, "27% said they eat chocolate cake most of the time. 39% eat it about half the time. Of course, chocolate isn't the only popular cake flavor around. But it was chosen as the most popular. 58% of respondents named chocolate as their favorite cake flavor of the options listed. Vanilla came in second place, followed by strawberry, red velvet and raspberry. Lemon and funfetti were sixth and seventh on the list, in terms of popularity."
According to Eat This, Not That, "The name of the bakery says it all. The Dulce de Leche Chantilly cake, a concoction made of chocolate cake layers, gooey dulce de leche, and whipped cream, gets huge compliments at this West New York Argentinian bakery named, you guessed it, Dulce De Leche. The cake is also beautiful, with drips of chocolate cascading over the whipped cream layer." Dulce De Leche is located at 6510 Bergenline Ave, West New York, NJ 07093.
Where do you get the best chocolate cake in New Jersey? Give us your recommendations and post your comments below.
Gallery — Every Movie Theater Candy, Ranked:
What Are the Signature Drinks From Every State?