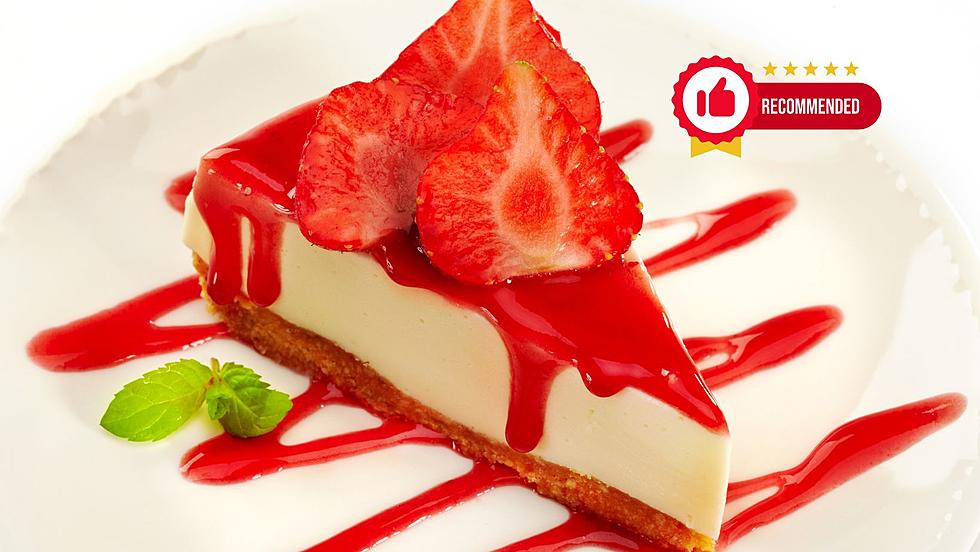 The Best Cheesecakes in New Jersey
Canva
I consider myself a bit of a cheesecake snob.  I love cheesecake.  There are so many different ways and flavors to make them, but I'm old school.  Give me a classic, NY Cheesecake and I'm in heaven.  These are some of New Jersey's best cheesecakes.
If you know of a place we missed, drop me a line and we'll do a follow-up.
Town Hall Deli of South Orange
Town Hall Delicatessen in South Orange is perhaps best known for their old school sandwiches and their Sloppy Joes, but they also have a scrumptious cheesecake on their dessert menu that people rave about.  They can ship your cheesecake order anywhere.
74 First Street, South Orange.  973-762-4900 Open Mon-Sat 8a-6p
Marc's Cheesecakes is located in an unassuming store front in Glen Rock.  One can assume something special is going on, when there's a line to enter a bakery.  They have a wide selection of flavors that are sure to appeal to any cheesecake connoisseur.  Cakes are made on premises and while there, try their homemade soup.

251 Rock Rd, Glen Rock 201-857-0880 Open 11a-6p Tue-Sun
Yhanne's House of Cheesecakes get high grades on Yelp for their homemade, NY Style cheesecakes.  They serve up a variety ranging from plain, traditional cheesecake to original creations such as Berry Medley, Coconut Mango, Chocolate Ganache and more.

835 N Delsea Dr., Clayton 856-881-0403 Open 9a-5p Tue-Fri, 10a-3p Sat
The outside of Tuckahoe Cheesecakes is deceptive.  It looks like a regular, ordinary home, but step inside and you'll be treated to some of the most delicious cheesecakes in New Jersey.  In addition to their wide selection of year-round cakes, they have a great offering of seasonal choices.  Summertime means Orange Creamsicle.  Send one of those MY way!

2177 Route 50, Tuckahoe 609-628-2154 Open 9a-6p Mon-Sat and 10a-5p Sun  
Mazza's in Northfield is well known for having some of the best coffee you'll find anywhere at a fair price, but you've got to try their homemade cheesecake.  They have several flavors to choose from, but their Famous Ricotta Cheesecake is unbelievable.
815 West Mill Road, Northfield, 609-646-1130 Open 8-5 Mon-Sat and 9a-3p Sun
15 South Jersey Restaurants You Must Try This Summer
Amazing South Jersey Restaurants Featured on DDD Nation