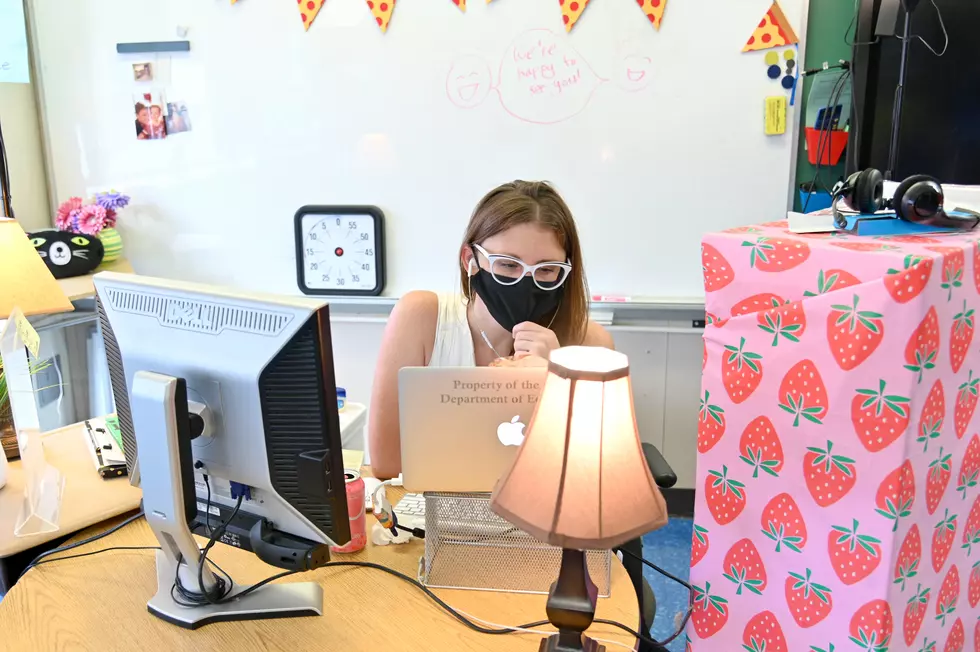 Teacher's Appreciation Week Freebies in Ocean County
Getty Images
Teachers do so much for our children - so there's a whole week to appreciate them (but of course, we really need more than a week to show them the love they deserve).
This week is National Teacher's Week, and today, May 4th, is National Teacher Appreciation Day. Lots of businesses are getting in on the teacher appreciation by offering freebies this week - USA Today put together a list of those, and I thought I'd take it a step further and show you where you can find each in Ocean County.
Costco: Teachers will get a $20 Shop Card when they sign up for new membership. (Must sign up through this website). There are 2 Costco locations in Ocean County: Brick and Stafford Township.
Staples: Staples is celebrating teachers by giving them 20% off their purchase when they shop in-store until May 9th. There are 3 Ocean County Staples locations: Brick, Manahawkin, and Toms River.
Outback Steakhouse: Outback is honoring "teachers, nurses, doctors, medical staff, military veterans, servicemen, servicewomen, police, firefighters, and first responders" with 10% off through May 7th with valid ID. There is an Outback Steakhouse located in Brick.
Buffalo Wild Wings: According to USA Today, only some locations are offering teachers 20% of their bill, so be sure to call before you go! There are 2 Ocean County Buffalo Wild Wings Locations: Brick and Toms River.
Do you know of any Ocean County businesses that are giving teachers freebies for Teacher's Appreciation Week? Tell us using the chat feature the 92.7 WOBM App!
Teachers, we can't thank you enough for how you help our kids in so many ways - you're an educator, caregiver, and role model for children. They've had to adapt to several challenges over the past year, and have come out on top. Thank you for being such amazing influences for the future of Ocean County.
10 Best Waterfront Restaurants in Ocean County