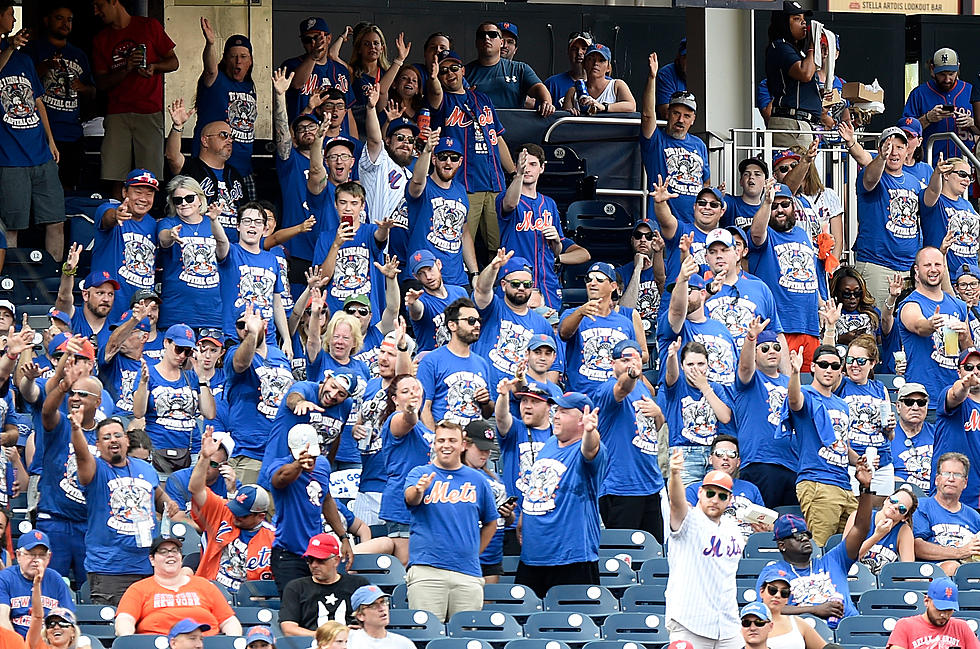 Star New York Met Players Disrespect Mets Fans With Hand Gestures
Getty Images
I took my 10-year-old son took me to Citi Field for his first New York Mets game today. Excited to see this amazing stadium and hopeful the Mets disastrous August would start turning around; we sat at our seats on the 1st baseline. The Mets started to pull away from their competitors when we noticed something odd on the field. Shocking. Rude. Disrespectful. I didn't believe it and thought I misunderstood until I saw what one of the players said to the press after the game. Here's what happened.
Listen to JB afternoons on 92.7 WOBM and download our free 92.7 WOBM app. 
A few weeks ago the Mets traded for Chicago Cubs superstar Javier Baez. It was thought that he'd help the Mets contend for a playoff spot, or a World Series Championship. Since acquiring Javier, the Mets have gone from 1st place in the National League East all the way down to 3rd and are now 7.5 games behind. Baez has not played well. He's been pretty bad. Consequently, fans have been angry and have booed. In fact, in Baez's 1st at-bat he looked lost and struck out. The Mets fans responded by booing loudly. In the 4th inning, he turned those boos into cheers with a deep home run scoring 2 runs and giving the Mets the lead. When he crossed home plate, this is what he did.
Yep, he looked at fans and put two thumbs down. I didn't quite understand but later in the game, he jumped up to shortstop Francisco Lindor and they both did the thumbs down again. Backstory on Lindor; before the season, the Mets traded for the Cleveland star. He too has played poorly as a Met.
After the game, Baez told reporters, "We're going to struggle seven times out of 10. It just feels bad when ... I strike out and get booed. It doesn't really get to me but I want to let them know that when we're successful, we're going to do the same thing to let them know how it feels." Wait...what? You're making millions of dollars and not earning your salary and you're going to teach fans a lesson? I get it, no one wants to get booed but these fans are your customers and are paying your salary. Between tickets, parking, souvenirs, and food; my family spent $700. Most fans are paying several hundred dollars and they do expect results. Can fans be over the top and merciless? Yes. Should they? No? Should plays reciprocate? Not in my opinion. Don't be a baby!
Late tonight, Mets President Sandy Alderson released a statement.
"Mets fans are understandably frustrated over the team's recent performance. The players and the organization are equally frustrated, but fans at Citi Field have every right to express their own disappointment. Booing is every fan's right.
The Mets will not tolerate any player gesture that is unprofessional in its meaning or is directed in a negative way toward our fans. I will be meeting with our players and staff to convey this message directly."
PEEK INSIDE: Derek Jeter is Selling His Stunning Hudson Valley Lakeside Castle For Discounted Price
CHECK IT OUT: 100 sports records and the stories behind them