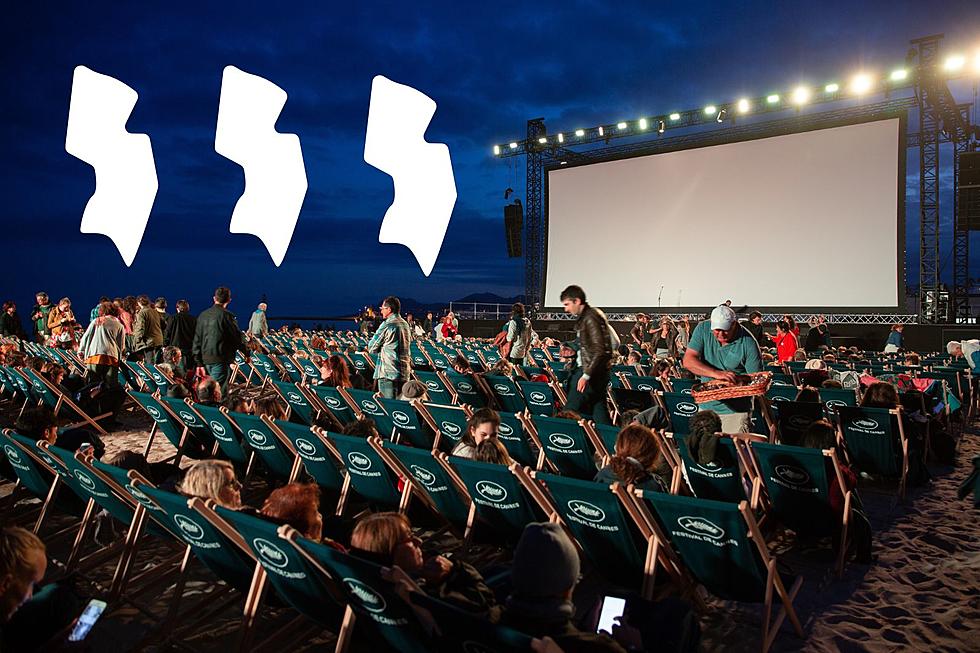 The Full 2023 Schedule For New Jersey To Enjoy Movies On The Beach In Seaside Heights Is Here
Photo by Zhifei Zhou on Unsplash / Canva
Movies on the beach have quickly become one of my favorite traditions at the Jersey Shore.
I don't know why, but movies are just so much more fun when you're feet a plopped in the sand, and you're relaxing in your Tommy Bahama beach chair.
When I lived in Central Pennsylvania for a couple of years, we had something similar out there called Movies on the Mountain.
It's not quite as glamorous as movies on the beach, but it was fun being able to set up on the side of the mountain and watch Spiderman.
Plus they had a vendor selling beer and snacks.
But movies on the beach are just so much better, and they're happening all over the Jersey Shore.
A few weeks back I told you about Lavallette's movies on the bay schedule for this summer.
And also, Avalon announced its summer series for movies on the beach as well.
I can't forget to mention that Point Pleasant also does movies on the beach.
You can get that schedule here.
Another popular Jersey Shore beach town has announced its schedule for movies on the beach, and I'm excited about this one.
Seaside Heights will host their movies on the beach at Fremont Avenue Beach each Sunday evening starting July 2nd and running through August 27th.
According to Exit 82 movies start promptly at dusk, and yes, you have to bring your own towel, blanket, or chair.
Like most towns that show movies on the beach, it's free for people to come and enjoy.
If you plan on heading to Seaside Heights for vacation this year, I highly recommend trying to make it out to a showing!
Here's The Seaside Heights NJ 2023 Movies On The Beach Schedule
2

July 9th, Minions Rise Of Gru

4

July 23rd, Puss In Boots The Last Wish

5

July 30th, Paws Of Fury The Legend Of Hank

6

August 6th, Sonic The Hedgehog 2

7

August 13th, Hotel Transylvania 4

8

9

August 27th, Trick Or Treat Scooby Doo