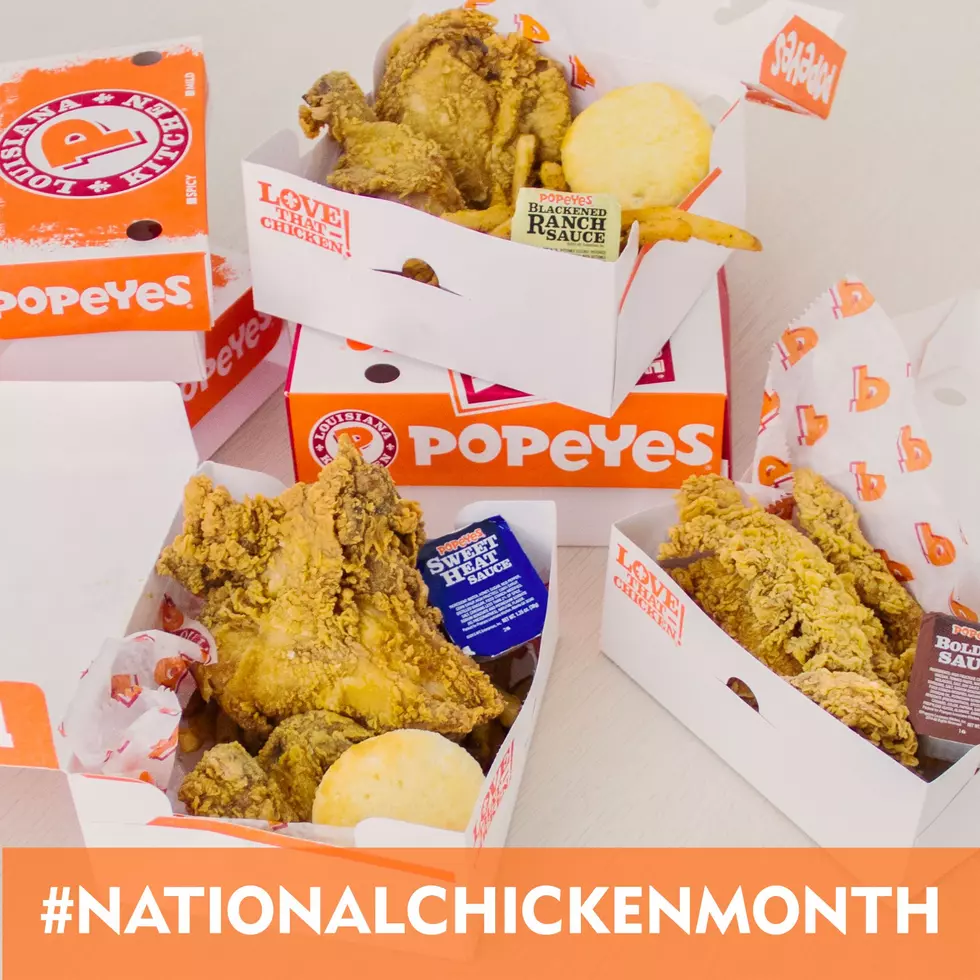 COMFORT FOOD ALERT: Popeye's In Hazlet FINALLY Sets Opening Date
Popeyes Louisiana Kitchen
Who is ready for a hardy serving of some much needed comfort food?!
Well chicken fans, your prayers are about to be answered.
The Popeyes Louisiana Kitchen on Route 36 in Hazlet finally set an opening date!
You can get your fix of fried chicken starting January 2nd of 2021!! Happy New Year to us!
Enter your number to get our free mobile app
And we know this news is legit because a sign saying "Opening Soon" has been posted on the front of the restaurant.
This Popeye's has been in the works since 2017 and I will give you once guess on what caused so many delays: the COVID-19 Pandemic.
"The opening is 'long awaited,' said Hazlet Mayor Michael Glackin . "We are very happy to have Popeyes in Hazlet. It will be a great addition to the 36 corridor out to Sandy Hook as well as being part of the town."
And this isn't the only Popeye's that will be opening soon at the Jersey Shore.
A Popeye's Louisiana Kitchen is also planning to open on Route 537 in Jackson right near the Adventure Crossing USA. There has been no word on an opening date for this location just yet.
Less than a month until we can dive head first into fried chicken, biscuits, mashed potatoes, gravy and mac and cheese!
Take a look at the original article at APP.com.
CHECK IT OUT: See the 100 most popular brands in America