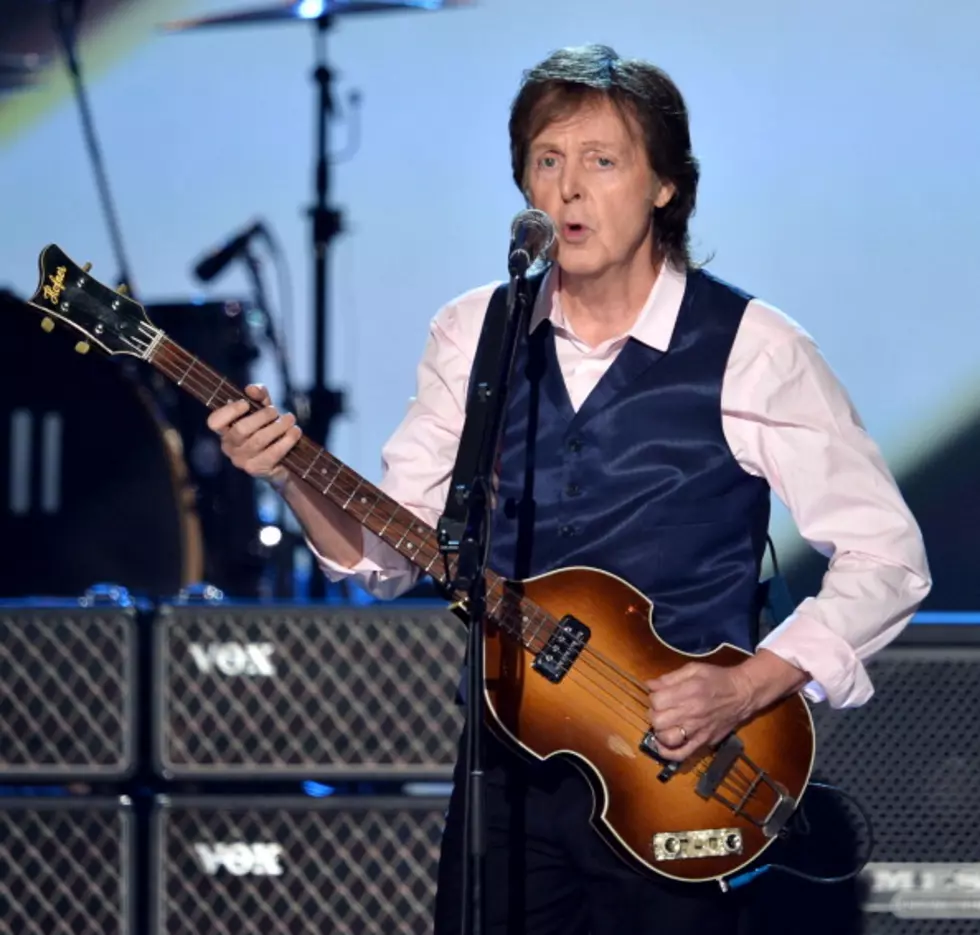 Paul McCartney to Headline Delaware's Firefly Music Festival
(Photo by Kevin Winter/Getty Images)
Paul McCartney will be headlining this year's Firefly Music Festival.
As reported at nbcphiladelphia.com, other acts scheduled for this year's festival include Morrissey, Snoop Dogg, Foster the People and Modest Mouse.
Firefly Music Festival takes place in Dover, Delaware at The Woodlands of Dover International Speedway, 154 acres of wooded festival grounds within the 840 acre sports complex, located within Dover city limits, a short walk from restaurants, hotels, a casino, universities, and shopping.
Attendance at Firefly has blown up since the first event drew about 30,000  in 2012 with some 80,000 fans showing up last year.
The festival takes place June 18 to 21, 2015 and General Admission Passes will be available for purchase beginning Monday, March 2, at Noon.