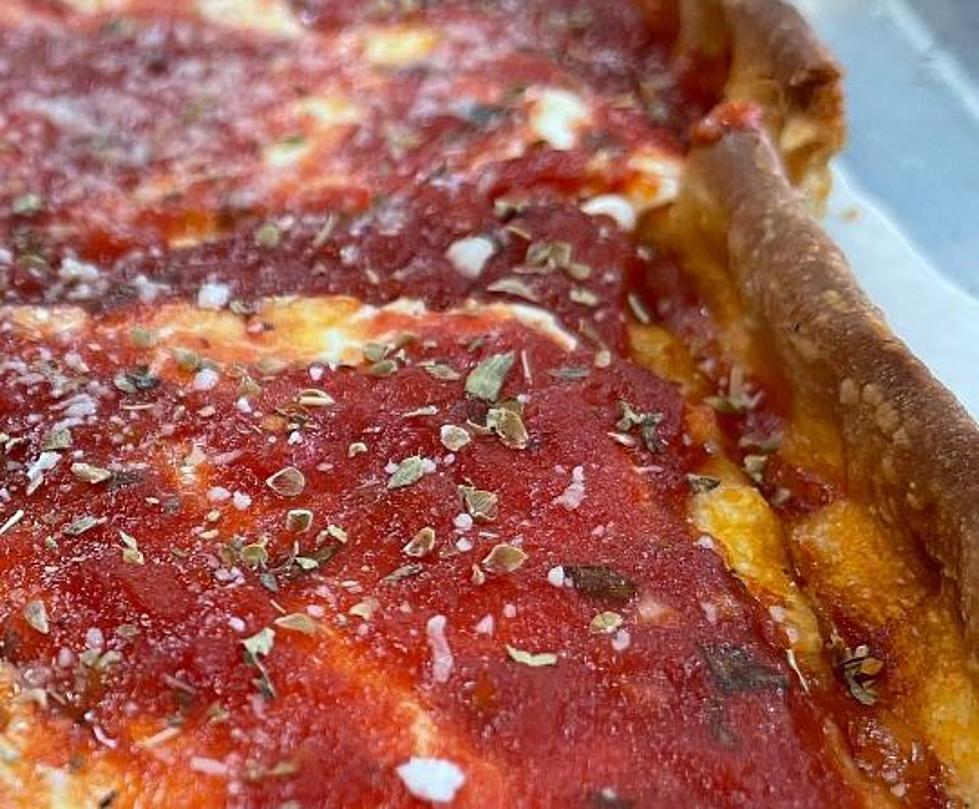 Spicy?! The Jersey Shore's Best Thin Crust Pizza Is Made In Brick Township, New Jersey
Papa V's Chicken, Pizza & Ribs - Jimmy G
I love pizza and I love surprises! On Saturday, after my Asbury Park Boardwalk show, I made my way to a cornhole tournament in Wall Township. The 18 person tournament was happening in my best friend's backyard. Unfortunately, it wasn't the best tournament because of the rain and an argument between teams interfered with the good vibes... However, I was pleasantly surprised by a thin crust pizza that I think is the best at the Jersey Shore.
Listen to Jimmy G nights on 94.3 The Point and download our free 94.3 The Point app.
Let me explain... I was waiting to play in the second round of the tournament when all of a sudden an argument broke out between a few cornhole players. Cornhole tournaments are always very interesting because you have a group of intoxicated dudes trying really hard to win a $5 per-person tournament. It's hilarious and pathetic all at the same time.
Anyway, the argument was never going to end so I stayed away from the mess and made my way to the food table. That's where I was blessed with a couple of pizza boxes. I immediately opened both boxes to see what kind of pizza it was, and it was thin crust, my favorite! I usually get my pizza from Monmouth County pizzerias, so this pizza looked unfamiliar but it wasn't stopping me from enjoying a few thin-crust squares...
About ten thin-crust squares later, I had to find out where this pizza was from. I needed answers! I might be late to the party but I am thankful I had this pizza. It was delicious and it's the type of pizza everyone needs to try. My friend's cousin, who is from Brick, came to the tournament and he luckily brought the pizza. I told him that the pizza is incredible and he said, "I bring that pizza to every party and people always tell me how amazing it is. It's the only pizza place I go to."
With that, a huge shoutout to Papa V's in Brick. Your La Nonna & Grandpa pizza is the best thin-crust pizza at the Jersey Shore... EASILY! The La Nonna is tremendous and the spicy marinara sauce on the Grandpa is exceptional. I can't wait to stuff my face again with your pizza!
Follow Papa V's on Facebook & Instagram. Not only do they make the Jersey Shore's best thin crust pizza, but they have an amazing menu. Check it out HERE!
Jenkinson's - Movies On The Beach Schedule
The Tastiest Jersey Shore Food Trucks You Should Try This Summer
The Absolute Best Ever Concerts That Have Taken Place At Convention Hall