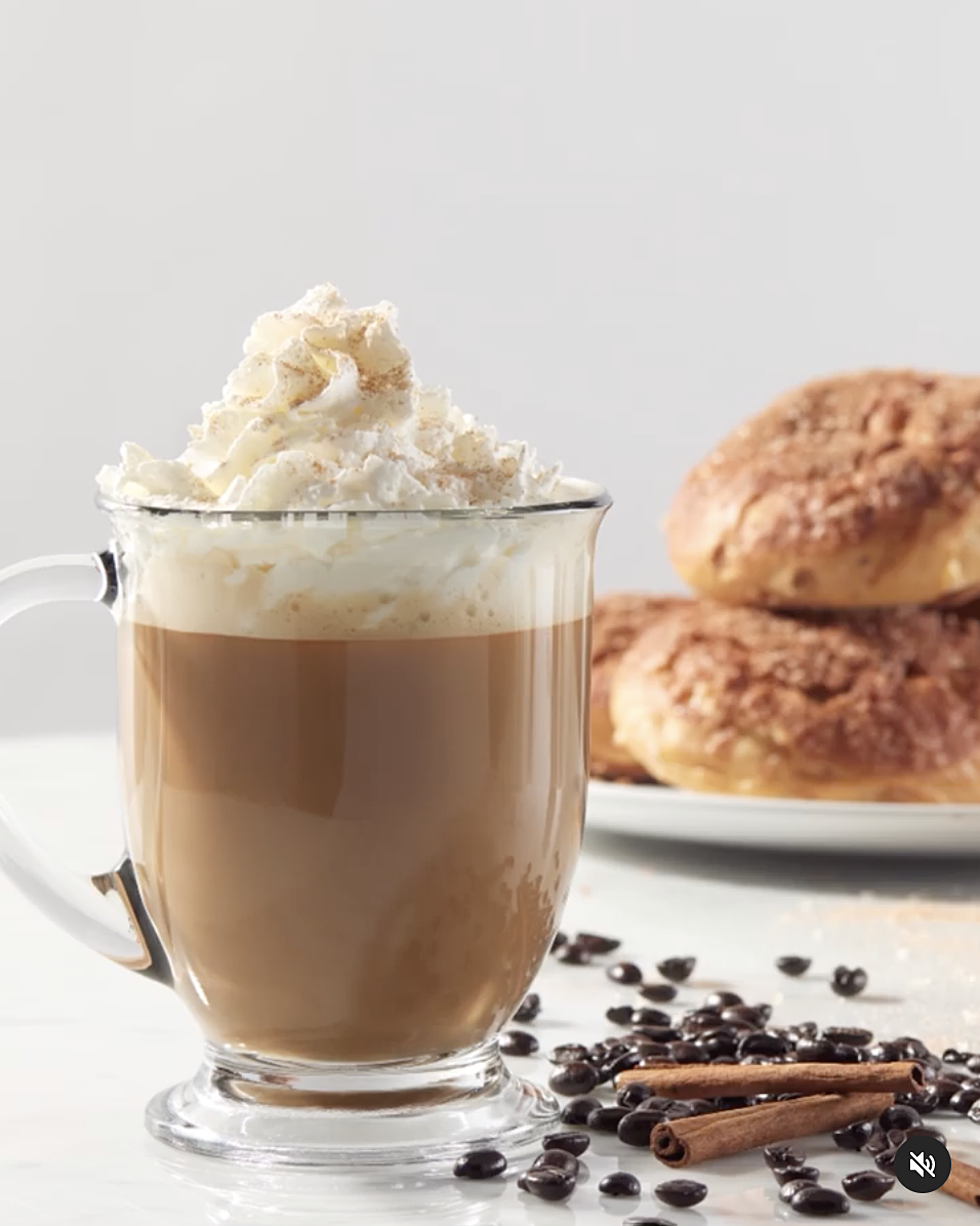 Panera Just Entered the Fall Latte Game
Panera
Move over Dunkin'! Step aside Starbucks! There's a new fall latte in town that may be a new favorite amongst coffee drinkers and it's from Panera.
Panera just announced that they will have a cinnamon toast latte that will be available in September and it looks delicious. They've already had a cinnamon toast bagel on their menu for a little bit, so if people are huge fans of that, they may love this new latte.
The cinnamon toast latte has espresso, foamed milk, and cinnamon-flavored syrup. It's then topped with whipped cream and a cinnamon crunch. 
I love Panera and there is one right in East Windsor where I live so I visit often. Their drive thru makes things extremely easy when I am out doing errands with my son in the backseat or when I am craving a latte when my husband is on his way home from work.
I usually drink tea in the morning and sweeten it with vanilla stevia, but I ran out and went into panic mode. So, I had my husband get me a chai latte on his way home from work on Saturday and I forgot how good it tasted.
I love chai lattes in the fall too, I honest to goodness have never had a Pumpkin Spiced Latte from Starbucks and I've never had Dunkin's Pumpkin Spice Signature Latte. This may be the year that I try them all, or maybe I'll just stick to the new cinnamon crunch latte from Panera. We shall see.
50 Most Popular Chain Restaurants in America
YouGov investigated the most popular dining brands in the country, and Stacker compiled the list to give readers context on the findings. Read on to look through America's vast and divergent variety of restaurants—maybe you'll even find a favorite or two.