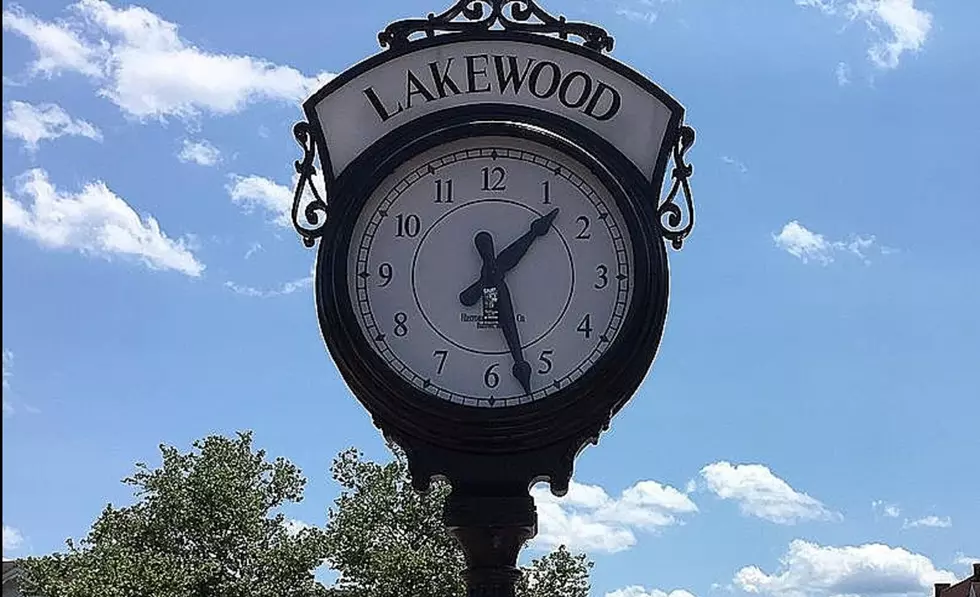 Owner of Lakewood Real Estate company charged with Fraud, Theft by Deception
Lakewood clock (David Matthau, Townsquare, Media NJ)
The owner of a real estate improvement company in Lakewood has been charged with allegedly running a scheme where he provided false payroll information to New Jersey Manufacturers Insurance Group to try and get lower premiums on his workers' compensation coverage, Acting Attorney New Jersey General Andrew J. Bruck and the Office of the Insurance Fraud Prosecutor announced on Monday.
Listen to Vin Ebenau mornings on Townsquare Media Jersey Shore Radio Stations, email him news tips here, and download our free app.
Zechariah Greenspan, 37, is the owner of Mulberry Management, L.L.C. ("Mulberry Management") in Lakewood who was previously indicted on second-degree charges of insurance fraud, theft by deception and misconduct by a corporate official.
Greenspan was charged for giving fictitious and misleading statements to NJMIG to lower how much premium he legally has to provide to his employees.
AG Bruck said that in the indictment, Greespan committed insurance fraud with NJMIG at least five times between July of 2016 and March of 2018 when he submitted false documents, made false or misleading statements and omitted material facts, "that misrepresented the amount of wages that Mulberry Management paid to its individual uninsured subcontractors, and that Mulberry Management had paid an insured subcontractor - ZG Holdings, L.L.C. ("ZG Holdings"), which he also owns - for subcontractor work."
He made several efforts to not provide his employees with adequate premium insurance coverage by trying to lower it with the insurance company.
Greenspan would under-report his payroll to individual uninsured subcontractors, "and by submitting false records indicating Mulberry Management had paid ZG Holdings for subcontractor work and that ZG Holdings had sufficient workers' compensation coverage for said work, when in fact, he knew that Mulberry Management had not paid ZG Holdings for subcontractor work and/or that ZG Holdings lacked sufficient workers' compensation insurance for said work."
He is charged with misconduct by a corporate official for using Mulberry Management and/or ZG Holdings to commit his crimes and is convicted of the Second-degree crimes, Greenspan is looking at a possible sentence of five to 10 years in state prison and a criminal fine of up to $150,000.
Trending News Now
Top Trending News stories at the Jersey Shore.