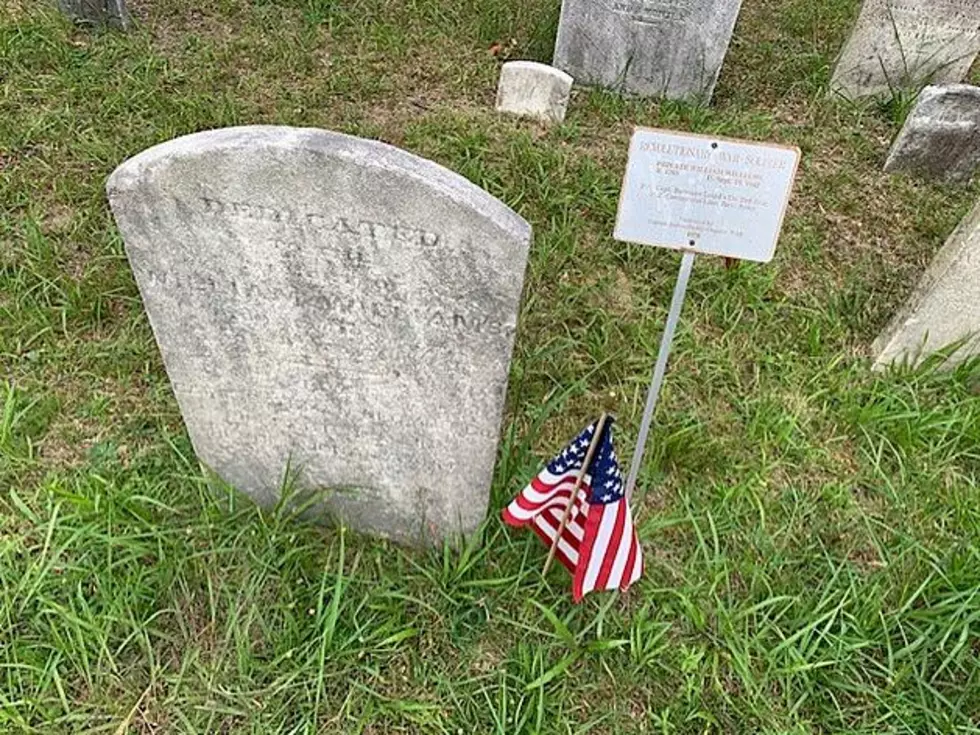 One of the Oldest Cemeteries in New Jersey is Right in Toms River, NJ
Shawn Michaels
It is a coincidence that we are talking about a cemetery as we get closer to Halloween, or is it? It does seem ironic though that we are discussing one of the oldest cemeteries in New Jersey, that's right here in Ocean County.
This particular cemetery is located right in Downtown Toms River and it has some very interesting history associated with it. There are many buried at this location, including members of George Washington's Continental Army who fought in the American Revolution.
Old Methodist Cemetery in Downtown Toms River was established in 1828. It's located on the corner of Hooper Avenue and Washington Street in Toms River. This 193-year-old cemetery has a connection to the American Revolutionary War. This little cemetery in Toms River has three graves of soldiers who fought in the Revolutionary War
Private Timothy Page
Private Timothy Page served in the New Jersey Regiment, Monmouth County Militia in Captain Wycoff's and Coward Companies. Born in 1763 / Died on Halloween 1840. Speaking of Halloween Private Page died on Halloween 182 years ago.
Private William Williams
Private William Williams served in Captain Lloyd's Co., 2nd Brigade New Jersey Continental Line. Born 1765 / Died September 10th, 1842
Captain James Newell
(No Further Information Available)
All three gravesites are marked within the graveyard to honor these American Revolutionary War heroes. We thank them for their service.
So as we head into Fall 2022 if you are looking for history right in our backyard look no further than the Old Methodist Cemetery in Downtown Toms River established in 1828.
LOOK: How Halloween has changed in the past 100 years
Stacker
compiled a list of ways that Halloween has changed over the last 100 years, from how we celebrate it on the day to the costumes we wear trick-or-treating. We've included events, inventions, and trends that changed the ways that Halloween was celebrated over time. Many of these traditions were phased out over time. But just like fake blood in a carpet, every bit of Halloween's history left an impression we can see traces of today.
KEEP READING: Scroll to see what the big headlines were the year you were born