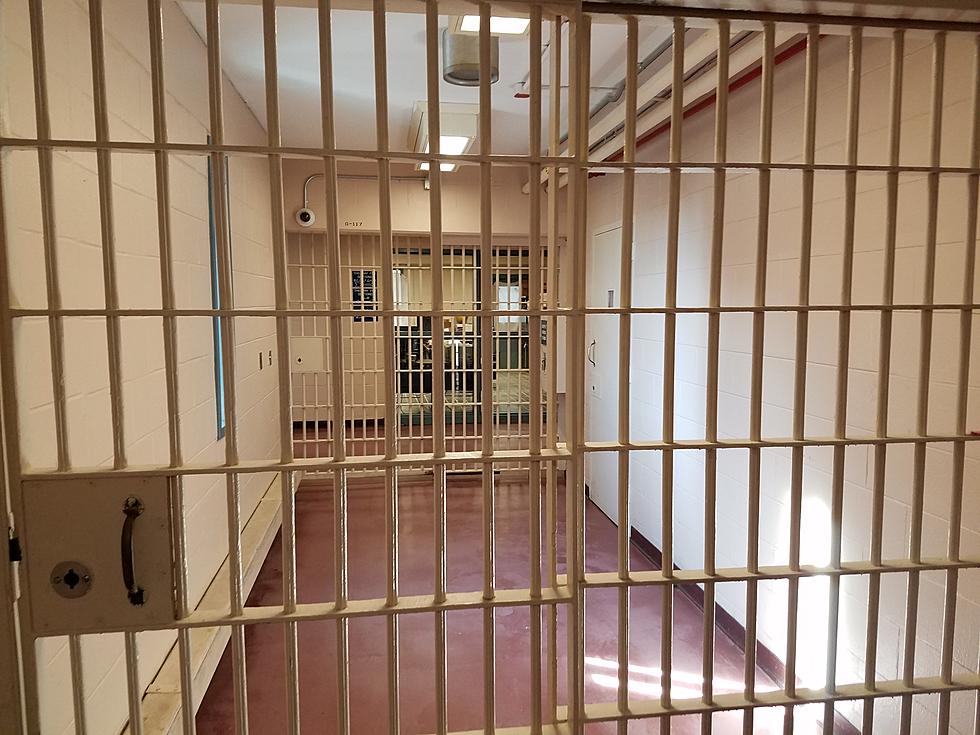 Ocean Township, NJ Police arrest four responsible for motor vehicle theft outside CVS
Prison door at the Monmouth County Correctional Institute. (Vin Ebenau, Townsquare Media New Jersey)
Four young New Jersey residents are now facing charges for their alleged roles in a motor vehicle theft that occurred outside of the CVS Pharmacy on Route 9 and Bryant Road on January 1.
Ocean Township Police said that the victim told them people they didn't know got into his vehicle parked in the lot and then took off from the area, heading west on West Mills Road.
The vehicle, a 2020 blue Toyota, was eventually found heading near Exit 52 on the Garden State Parkway by New Jersey State Troopers after it was involved in a car accident.
Ocean Township Police said the vehicle was running and unlocked in the parking lot as the victim was delivering food to a CVS employee.
State Police learned that the people inside the vehicle fled the area following the crash but they were able to find the driver and passengers at a gas station a short distance away.
It was then that Equallie Bumpass, 19, and Javier Lebrongarcia, 18, from Pleasantville were identified, arrested and charged with theft of a motor vehicle and conspiracy to commit theft.
They were processed and alter released on their own recognizance.
Two juveniles, who were passengers in the vehicle, were also picked up, processed and leased to their parents custody with charges pending against them pending further investigation.
When Ocean and Monmouth County Police saved the day