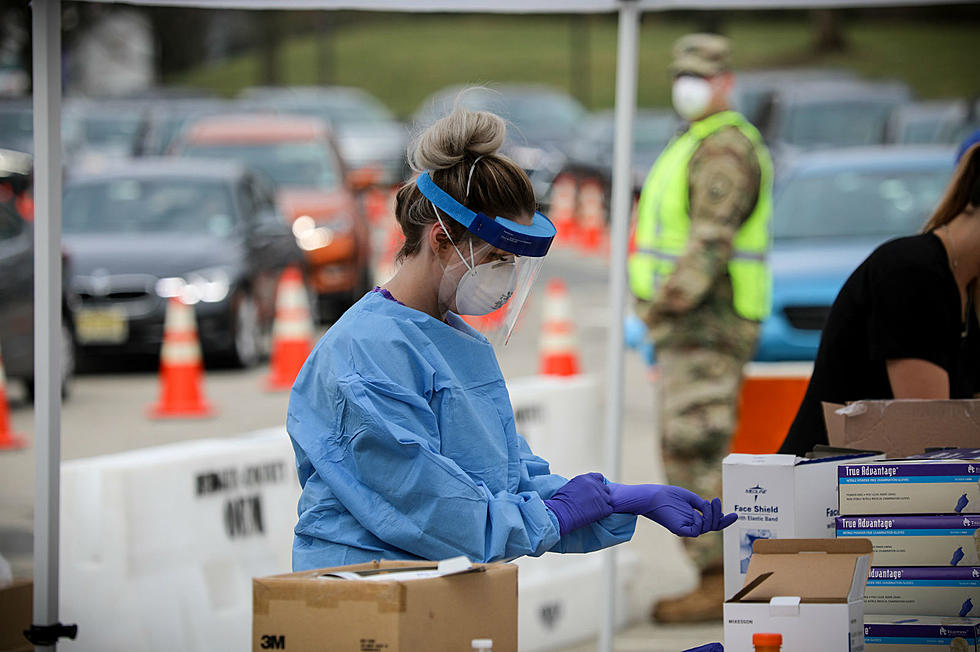 New Ocean County Positive COVID Cases in Single Digits
NJ's first COVID-19 Community-Based Testing Site on March 20, at Bergen Community College in Paramus (Edwin J. Torres for Governor's Office).
We've been seeing the "curve" flatten quite drastically over the last week or so.
I like to check the numbers every day from the Ocean County Health Department and see how many Covid-19 total positive cases there are in Ocean County, and I also like to see the increase in new numbers from day-to-day.

Over the last few weeks, we have seen the day-to-day increase in numbers go from the triple digits to the double digits, and over the last week or so the daily increase in numbers has been around seventy and eighty.
Earlier today, the Ocean County Health Department released the new numbers compared to yesterday.
On Monday, May 11th the Covid-19 positive total cases in Ocean County were 7,558.
Today in Ocean County, there are a total of 7,566 positive cases. That is only an increase of EIGHT NEW CASES!
We can't get too overly confident just yet, but that low number is so promising, and we are definitely heading in the right direction.
The last thing we need is too open everything up too prematurely and have a massive increase in new positive cases.
We just have to keep doing what we're doing, and things will start returning to normal a little by little
Enter your number to get our free mobile app
Take A Virtual Trip To The Beach