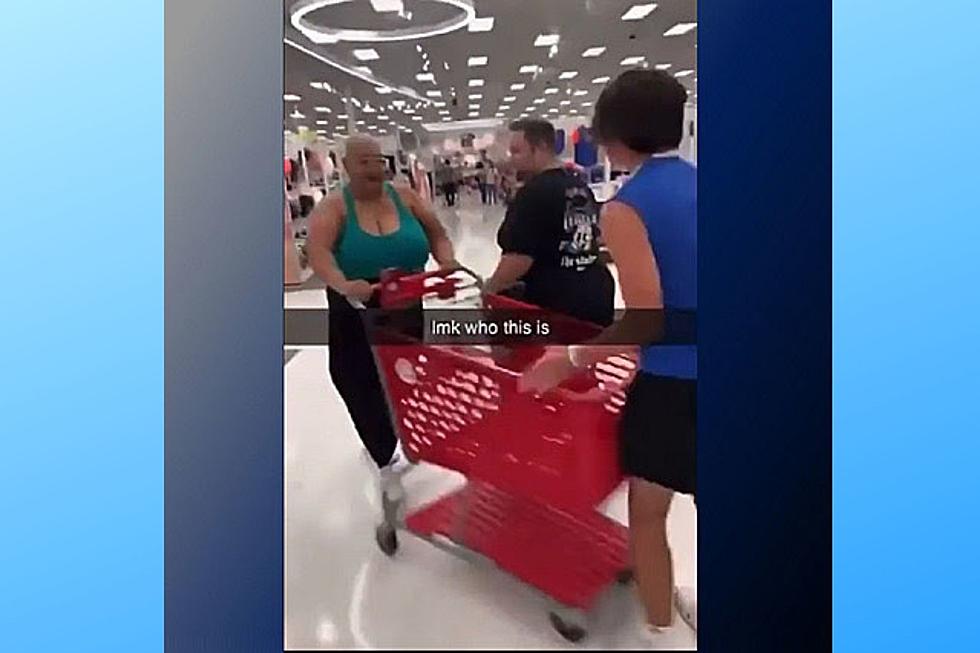 New Jersey Woman Rams Shopping Cart Into Bullying Pack of Teens At Target
Photo credit: Reddit
Sooooo I'm goonna need New Jersey peeps to stop getting into so many viral videos, OK? A few weeks ago we had this ratchet behavior in a Victoria's Secret in Short Hills.  Now, another video comes out of Clifton...not our finest moments.  In this video, a woman was shopping when she encountered some teens allegedly bullying her and other shoppers. She took matters into her own hands, by shoving a shopping cart into one of the teens and confiscating a parking cone from them as they taunt her.
Listen to Shannon Holly mornings on 94.3 The Point and download our free 94.3 The Point app.
The video is only 14 seconds long but it shows a bunch of bad behavior.  This pack of foul-mouthed teens were yelling at this shopper and she retaliated.  The teens challenge her and yell, "we're children, who are you?".  She replies with "you're acting like a f---ing child."
The shopper is accusing the group of teens of throwing the cone at a pregnant woman and using it to yell and make a child cry.
The shopper returned the cone to the parking lot and claimed that Target staff was non-responsive to her requests for help. Such requests were not captured in the video.
The shopper also said that she took additional video of the teens as they followed her to the parking lot and tried to continue the argument, she says they were shouting homophobic and racial slurs.
The most descriptive quote yet was when she painted a picture of the boys, "(they were a) pack of aggressive teen boys, white, wearing  LHS shirts, puka shell necklaces and a general air of privilege and Axe body spray."  OK, if there is one moment of levity in all this it is her mention of them wearing Axe body spray...
The shopper says it was her plan to release her video to their school principal and ask that the school and the parents take it from here. We'll keep you posted with updates.
WARNING: There is bad language, here is the video.  You can read more about it here.
Here are 50 of your favorite retail chains that no longer exist.
50 Famous Brands That No Longer Exist
Check Out the Best-Selling Album From the Year You Graduated High School
Do you remember the top album from the year you graduated high school?
Stacker
analyzed
Billboard
data to determine just that, looking at the best-selling album from every year going all the way back to 1956. Sales data is included only from 1992 onward when Nielsen's SoundScan began gathering computerized figures.
Going in chronological order from 1956 to 2020, we present the best-selling album from the year you graduated high school.