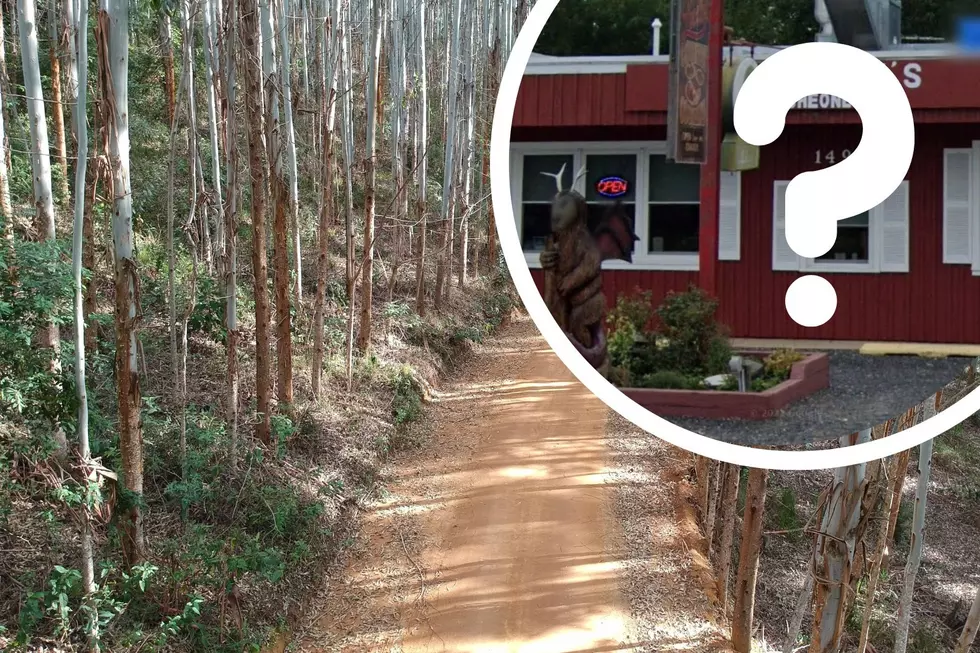 New Jersey's Best Luncheonette Is So Remote, You've Probably Never Heard Of It
Photo by Alexsandre Almeida on Unsplash / google maps / canva
This is supposedly one of the best places to get a bite to eat in the Garden State, and odds are you haven't heard of it!
Let me ask you this; how much do you know about the Pine Barrens?
It's probably the biggest ecosystem in New Jersey and between you and me, I don't really know a whole heck of a lot about it!
When I was a kid, we'd take route 49 to Sea Isle City and that would take us through a portion of the Pine Barrens for several miles.
All I knew when we got to that point of the drive was we were almost to the beach and that it was supposed to be home to the Jersey Devil.
But did you know, that one of the best little spots for a bite to eat is supposedly hidden deep within the Pine Barrens?
It's a place known by locals for amazing breakfast foods from tasty breakfast salads, to hearty helpings of bacon and eggs to some super delicious cinnamon rolls.
It may also be one of the few places in New Jersey that can serve up some truly authentic tasting southern specialties like biscuits and gravy too.
What's even cooler, I think, is that this place really leans into the whole Jersey Devil lure. It has its own market that sells Jersey Devil memorabilia!
So, What Delicious Restaurant Is Hidden Deep Within The New Jersey Pine Barrens?
According to Only In Your State, despite this little luncheonette being near the home of the Jersey Devil, it's right inside Ocean County!
Have you ever been to Lucille's Luncheonette?
Located at 1496 Main Street in Barnegat Township, Lucille's Luncheonette leaves customers full and coming back for more!
I'm always looking for awesome hole-in-the-wall spots that serve up amazing food, and in New Jersey, that list is a long one.
I'll see you at Lucille's for one of their huge, mouthwatering burgers.
Speaking of burgers, check these ones out!
Where To Get The Juiciest Burgers At The Jersey Shore
Sometimes...you just need a solid burger.
This $25M Burlington County Mansion Should Be in "Succession"
For the richest of the rich. I feel like George Washington would live here in 2022. Wait until you see the kitchen!