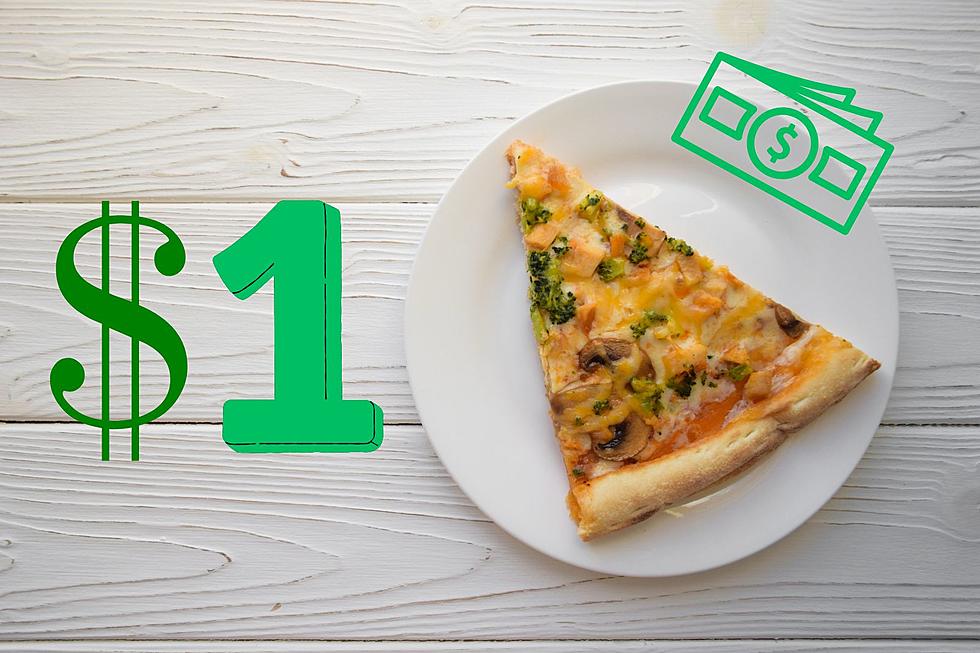 This Amazing New Jersey Pizza Shop Is Still Selling One Dollar Slices
Photo by Catia Climovich on Unsplash / Canva
Whether it's a snack, or your meal pizza is hands down a crowd-pleaser!
And of course, Jersey Pizza is some of the best around.
Just last weekend, my wife and I took advantage of the nice weather and enjoyed a slice from Marathon Steak And Potatoe Company on the Seaside Heights boardwalk.
I can already hear all the people saying we should have gone to Maruca's, and although Maruca's has a decent slice, Marathon is our go-to.
I was surprised, kind of, that two slices of pizza were almost eighteen dollars.
I mean I know prices are up on everything, but a single slice of pizza being nine bucks seemed a little outrageous.
Granted, they were huge slices, and they were piled high with toppings, so at the end of the day I'd pay it again but I was taken aback a little bit.
I remember back in college after a long night out there was always a string of pizza shops that offered the famed dollar slice.
For one dollar, you'd be able to get a hot fresh plain slice.
Those were the days!
Have you ever wondered if there were any places like that left in Jersey?
After a little digging, I was able to find the answer.
Where Can You Get A Dollar Slice Of Pizza In New Jersey?
Apparently, there used to be places far and wide that offered dollar slices, but thanks to either the pandemic or the rising price of everything the dollar deals have disappeared.
Except for two Jersey pizzerias that are keeping the tradition going.
For 99 cents, you can get a fresh, hot plain slice any time one of these pizza shops is open.
There's no special time, and it's not part of a deal; you can walk in with 99 cents, and walk out with a nice slice of plain pizza.
 NJ.com reports that one of the state's last 'dollar slice pizza places' is Delizia's Pizza.
They operate four locations in Jersey but the dollar slices are only available at the Dover and Ledgewood locations.
Delizia's has locations in Fairfield and Flemington as well, but you won't find any dollar slices there.
How Much Does Pizza Cost in Every State?
We live in a state that has pretty awesome pizza. I know people who have moved out of state and when they come back home to New Jersey, they immediately go to their favorite pizza place.
So how much does pizza cost when you leave your home state? Here is what each state charges for a plain cheese pizza according to
Metal Floss
and
Expensivity
.
Foods That Should NEVER Go On Pizza -- No Matter WHAT!
We've seen pineapple, now pickles....what else could go wrong? Let's avoid it before it happens.