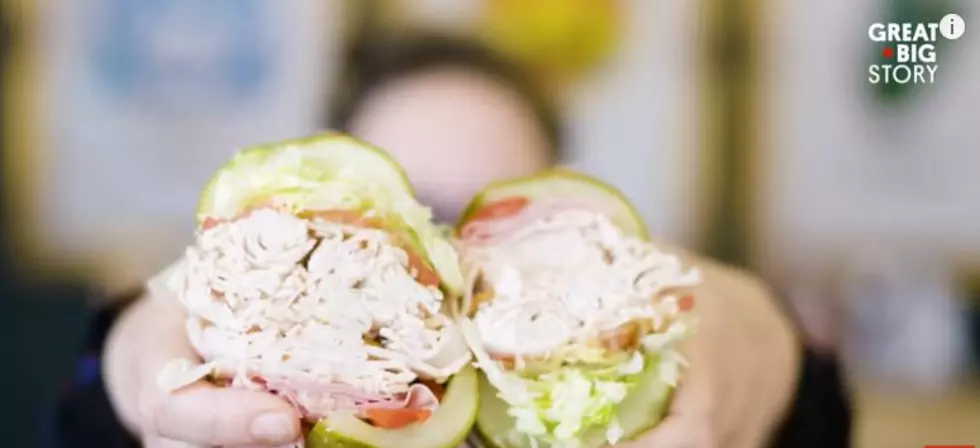 New Jersey Deli Serving Pickle Sandwiches
You Tube/Great Big Story
Who's ready for a road trip to get a pickle sandwich?
I'm not talking about a regular bread sandwich with pickles on it. I'm talking about a pickle sandwich where the bread is replaced WITH pickles.
This deliciousness is available at Elsie's in Haddon Township, NJ (Home of the pickle sandwich)
From Toms River, it's about a 90-minute ride, but as far as I'm concerned, it seems well worth the drive.
Their menu looks awesome:
The Italian: Ham - capicola - salami - provolone + choice of toppings.

Homage to Katz- Turkey breast - corned beef - swiss - homemade thousand island dressing - cole slaw.

The Harold- Corned beef - swiss - spicy mustard.
You can build your own as well, plus they have pickle "roll-ups" that look awesome too.
I think a trip to Elsie's is in my future very soon.
Enter your number to get our free mobile app