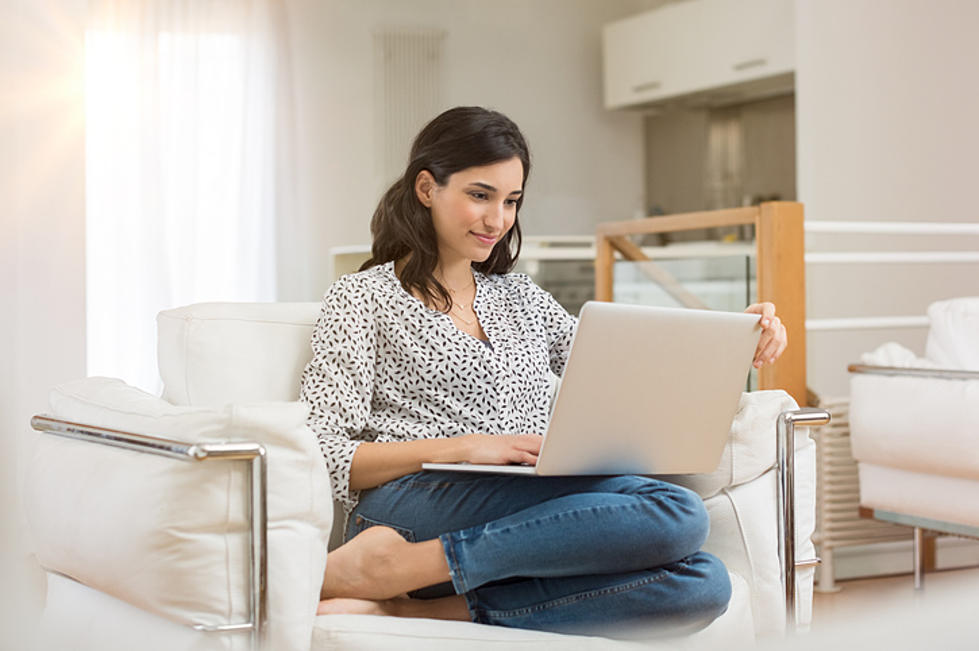 New Jersey Bosses: We Don't Need To Be At Work To Effectively Get The Job Done
Ridofranz
I am going to make a point by telling a close friend's story.
For the purpose of this piece, I am going to use the name Brody to refer to my friend who opened up about an unpleasant experience he recently had with his job.
Like many people in New Jersey, Brody was traveling into New York City for work on a daily basis.
But then....*BOOM*....the COVID-19 Pandemic hit and all of Brody's responsibilities were now being done from home. He can now use one laptop to do everything his job requires of him.
He has been basically almost 100% remote ever since...until now.
Brody's boss recently called to say that the superiors are now asking that he go into the office twice per week.
......aaaaaaand problem.
Let's talk about why:
Why Being Asked To Go Into Work Is A Problem After Working All-Remote:
Pause for a Moment: I just want to point out that, yes, there are jobs where you need to go into work to do the work to the best of your abilities.
For example, my job! Can I record my shows from home? Yes. But I don't have the same technological capabilities as I do in studio and to do the best show I can, I need to go into work to do it.
That being said, there are A LOT of jobs that solely require a laptop and WiFi to get the work done. THOSE are the jobs I am talking about here because Brody is far from the first person I've heard going through this struggle.
Long story short...Brody quit his job because he was not willing to put the health of himself and his family above a job.
You've heard of, "The Great Resignation" right?
Well we are in it right now and people, just like Brody, are quitting their jobs left and right.
I mean...are you really surprised?
If I was told to add a three hour commute to my day when it is not necessary, I think I might quit too.
The workplace and how that is defined will never be the same after the COVID-19 Pandemic and it is time for bosses to stop fighting these changes and adapt. It will only benefit them, their employees and their business.
In addition, the tone around jobs and career is changing and having a healthy work-life balance and fair pay have become big topic of conversation.
So bosses, ask yourself: Would I be willing to do what I am asking my employees to do for the pay I am giving them?
Just throwing this out there: If bosses minimize their office space, they can also minimize their monthly costs. That newly freed-up money can be put to better use on something other than a mostly empty office.
By all means, keep a portion of the office space you currently occupy because there are people who prefer to go into work because being in that type of environment helps their productivity.
Just adjust your expectations on how crowded that office space will be on a daily basis.
So Brody: good luck on your job hunt and good for you for putting your foot down when you were being asked to do something you weren't comfortable with.
To the rest of the Jersey Shore: Know your worth and if you are not  happy with your current job situation, have an open and honest conversation with your boss. There is only one way to address this type of situation and that is head on.
Bosses: (Depending on the job) We don't need to physically be in an office to effectively get the work done.
This is a big topic of discussion so please let me know your thoughts by emailing me at Nicole.Murray@townsquaremedia.com.
Okay, I don't know about you but I am in desperate need of a food break.
Let's see where you should go to refuel:
The Top 50 Best Sandwich Shops In New Jersey You Need To Try In 2022
25 Best Restaurants in Ocean County Chosen By You
We all have our favorite restaurant in Ocean County. I loved putting this photo gallery together because you chose every single one of these fabulously, delicious restaurants in Ocean County.