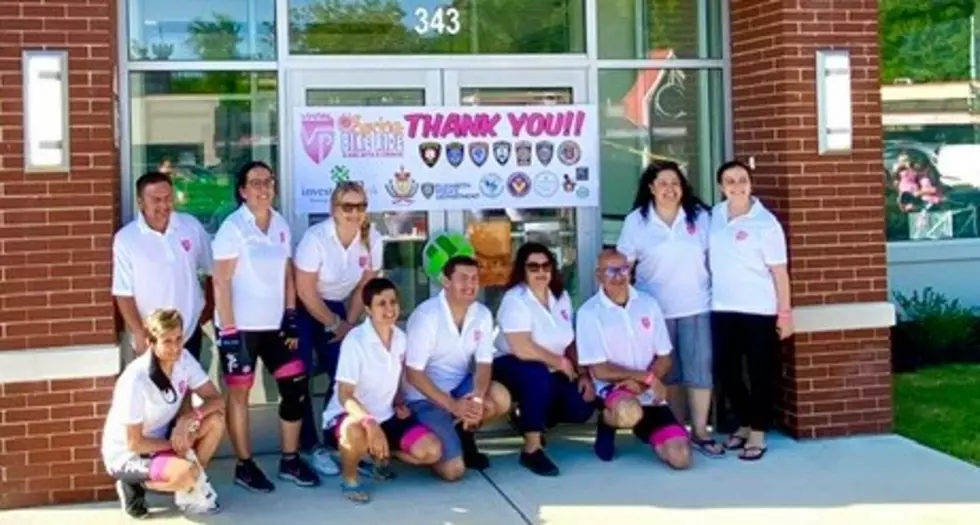 New Jersey based non-profit Via Pal continues helping people battling cancer nationwide
(Photo Courtesy: Valerie Pereira)
Things almost always seem to feel a little bit better when we have someone or people in our corner as we go through any kind of illness, injury, medical diagnoses.
There is a non-profit organization based in New Jersey that is doing that and much more to help those battling cancer nationwide -- Via Pal.
"Via Pal is a non-profit organization that was established about 11-years-ago by its President, Palmira Oliveira, who resides in Elizabeth, New Jersey. She's had a passion to help those patients that are diagnosed with cancer and facing financial hardships," Valerie Pereira with Via Pal tells Townsquare Media News.
One of the ways the non-profit raises funds and awareness is through their annual 'Push The Pedal' bike ride event.
"We have everybody that has a love for cycling whether they're advanced or not (and), children. All the funds that are raised there go into helping those diagnosed with cancer facing financial hardships anywhere in the United States," Pereira said.
For those in need of help, assistance during their cancer battle, Via Pal is there for you.
"What we require, in order for the patient to be assisted is just a confirmation of the diagnoses and Via Pal will send a financial monetary donation to that person," Pereira said. "In addition to that, we also hold an annual festival which is going to be this year, September 10 at Cruz Farm in Farmindale. Everybody and anybody is welcome to come. There's food, drinks, music, dancing. This festival is also with the intent to raise funds to be able to help the cancer patients that are in need of monetary donations."
If you or someone you know is going through your own battle with cancer right now, there's a couple ways you can reach out to Via Pal for help.
"Anybody that knows anybody that is unfortunately diagnosed with cancer, can go to our website www.viapal.org, they can contact me directly: 732-581-5002, all and any information is held confidentially," Pereira said. "We do require, because we're a non-profit, to have the cancer patients diagnostics so that we can submit the check."
You can listen to the full conversation with Valerie Pereira, right here, and learn more about Via Pal.
New Jersey's Missing Children
First Responders Appreciation
Here are New Jersey's Most Wanted Criminals