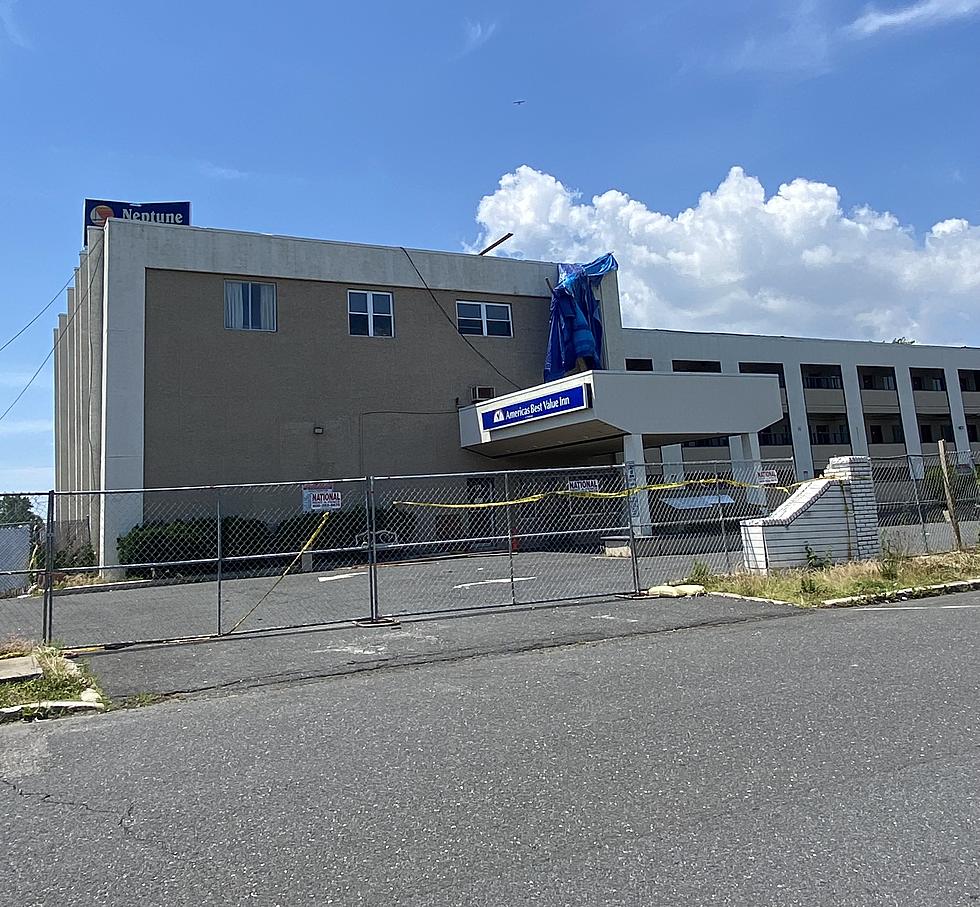 Eyesore! What's Going On With The "Tornado" Hotel In Neptune City, New Jersey?
America's Best Value Inn -Jimmy G Picture
I hope you had a fantastic July 4th!
I had a little too much fun, which is how this "tornado" hotel article got started. After a few too many cocktails celebrating America's independence, I woke up Monday morning in need of a pork roll sandwich... anything to get my life back to neutral. There are tasty pork roll sandwiches all over the Jersey Shore, but Kelly's Tavern in Neptune City has one of the best...
Listen to Jimmy G nights on 94.3 The Point and download our free 94.3 The Point app.
As I was making my way to Kelly's, I drove past the "tornado" hotel, also known as America's Best Value Inn. To be honest, this Jersey Shore eyesore made my hangover feel even worse. GOOD GRIEF, IT LOOKS HORRIBLE! It looks like it would be a perfect place to film a zombie apocalypse movie... I wouldn't be surprised if there are zombies haunting the hallways right now!
In late March, winds of around 70 mph peeled off the roof of the hotel. Many thought it was a tornado, but the National Weather Service later detected straight-line winds caused the problem. Straight-line winds are a strong surge of winds that descend from the atmosphere, usually blowing in the same direction.
As most of us know, this hotel was never a Four Seasons, but for it to be left to rot is totally unnecessary. It's a terrible representation of Monmouth County. For it to be not operating is one thing, but for it to still have debris lying around in the parking lot is unacceptable... very LAZY!
This is why I ask... What's Going On With The "Tornado" Hotel In Neptune City? I did the research and I was unable to find anything. Could this be a new beginning? Could we see a new hotel eventually be built? Would you want to see something else go in that spot? This is a tremendous piece of real estate, worthy of a new fantastic business model. Business owners and developers any thoughts?
COMMENT & SHARE ... I would love to know your opinion!
The Most Breathtaking Beach Bars in Monmouth County
Monmouth County's Most Mouthwatering Seafood
Take a Dip In The Most Breathtaking Backyard Pools in New Jersey