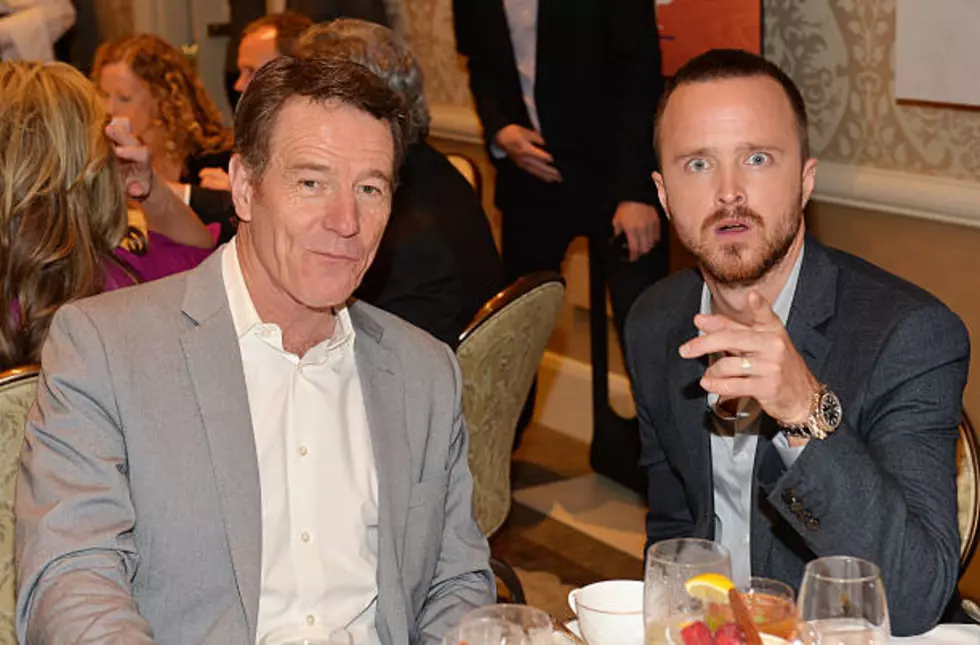 Meet Stars From 'Breaking Bad' At Rare And Exciting New Jersey Appearance
Getty Images for AFI
If you are a fan of Breaking Bad then you are going to love this!
If you are like me and feel that Breaking Bad was one of the best shows ever on TV, then you will jump at this chance to see Bryan Cranston (Walter) and Aaron Paul (Jessie) live and in person.
The two co-stars teamed up to develop a new mezcal brand called Dos Hombres.
No, it's not blue by the way. #IfYouKnowYouKnow
In real life, Bryan and Aaron became great buddies while they co-starred together over the span of five years, so they decided to join forces so hombres everywhere can toast to their friendships too!
This is an actual meet-and-greet event which I have to say is pretty rare in the COVID age.
The meet-and-greet is happening in Glen Rock at Glen Rock Bottle King which is located at 909 Prospect Street on Tuesday, May 17 from 10:15 to 11 a.m.
You don't have to buy a ticket in advance, just show up and get ready to buy your bottle.
Liquor is actually one of, if not the most lucrative spaces to be in if you are a celebrity so they are smart to get on board.  This is a meet-up you can plan for, but how about a list of celebrities that you may just randomly bump into here at the Jersey Shore?  We got it for you right here:
18 Celebrities You're Most Likely To Encounter At The Jersey Shore
These celebrities were proudly born in New Jersey.  We really are a hotbed for the stars!  Jersey definitely sprinkles some stardust on it.
25 Famous People That Were Surprisingly Born In The State Of New Jersey