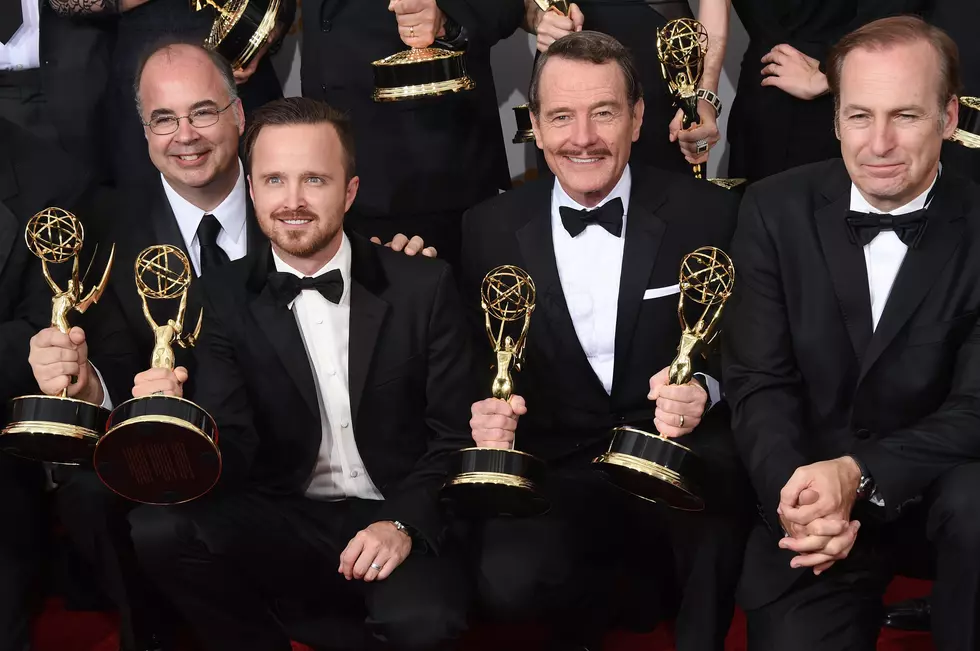 Meet-And-Greet The Most Famous 'Breaking Bad' Stars Next Week In New Jersey
Getty Images
*Spoiler Alert* - I just finished watching the episode when Walter White makes a bomb and attaches it to Hector Salamanca's wheelchair. Even though Walter and Hector hated each other, both men hated someone even more, Gustavo Fring. I have watched the entire series of Breaking Bad a few times, I will always think this is one of the greatest scenes in television history. WATCH BELOW:
What is your favorite Breaking Bad moment? COMMENT & SHARE! 
Most importantly, I am excited to share this news with all Breaking Bad fans. The most well-known stars from the show Bryan Cranston (Walter White) & Aaron Paul (Jesse Pinkman) will be in New Jersey promoting their mezcal brand Dos Hombres.
After having tremendous success with Breaking Bad, Cranston and Paul founded their agave-based liquor brand in 2019...
You will be able to meet-and-greet both actors in Glen Rock, NJ at Glen Rock Bottle King. The event will be happening on May 17th from 10:15 to 11 am. Glen Rock Bottle King is located at 909 Prospect St in Glen Rock. No tickets will be required for entry, so make sure to get there early to beat the line. The meet-and-greet will only be 45 minutes!
Wine Enthusiast Top 50 Retailer, GQ Magazine Top 10 Discount Wine Stores & Top Wine Store NJ Monthly Magazine. Bottle King has 15 locations throughout New Jersey offering the best prices, selection and service.
Are you a Breaking Bad fan? What other TV shows do you like?! Do you think Breaking Bad is better than The Sopranos?! COMMENT & SHARE!
25 Famous People That Were Surprisingly Born In The State Of New Jersey
25 Greatest Movies You Can't Stop Watching Starring New Jersey Actors