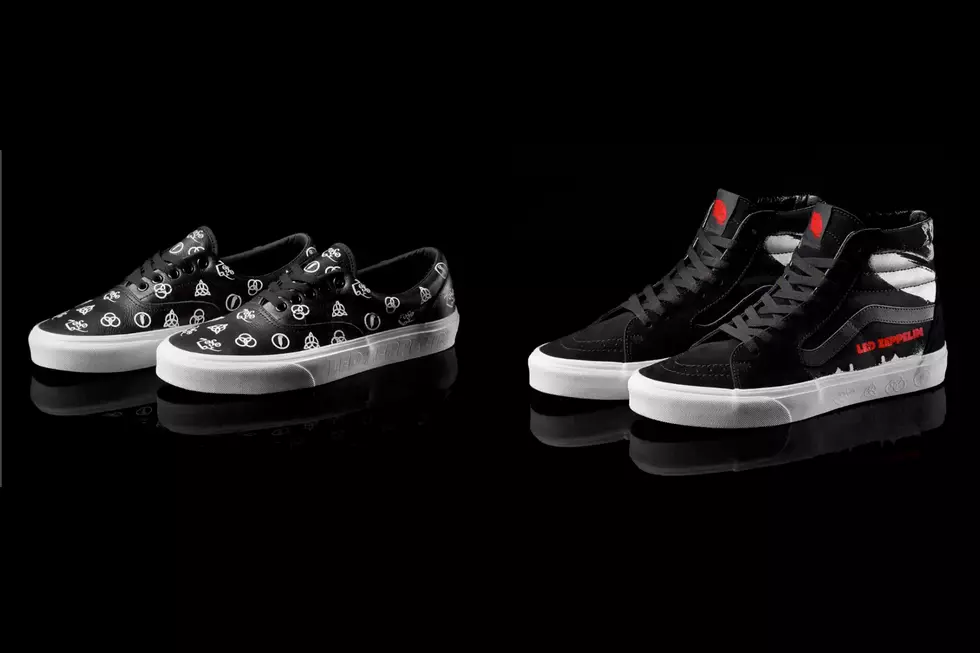 Led Zeppelin Announce New Vans Sneakers
Vans
If you're going to walk up a stairway to heaven, you'd better have the right footwear. Led Zeppelin have announced new officially licensed shoes as part of a collaboration with the Vans clothing company.
The band revealed the sneakers in a tweet.
The photos show two versions of Zeppelin shoes: low tops featuring the band's iconic symbols from their fourth LP and high tops displaying the famous Hindenburg disaster picture that Zeppelin used on the cover of their debut album. Both shoe styles feature a black base, highlighted with white and red writing.
Announcement of the Led Zeppelin shoes comes after months of speculation among sneaker fans on Reddit. An official on-sale date hasn't been revealed yet. Vans has a long history of collaborating with musicians. A highly anticipated David Bowie collaboration is also expected later this year.