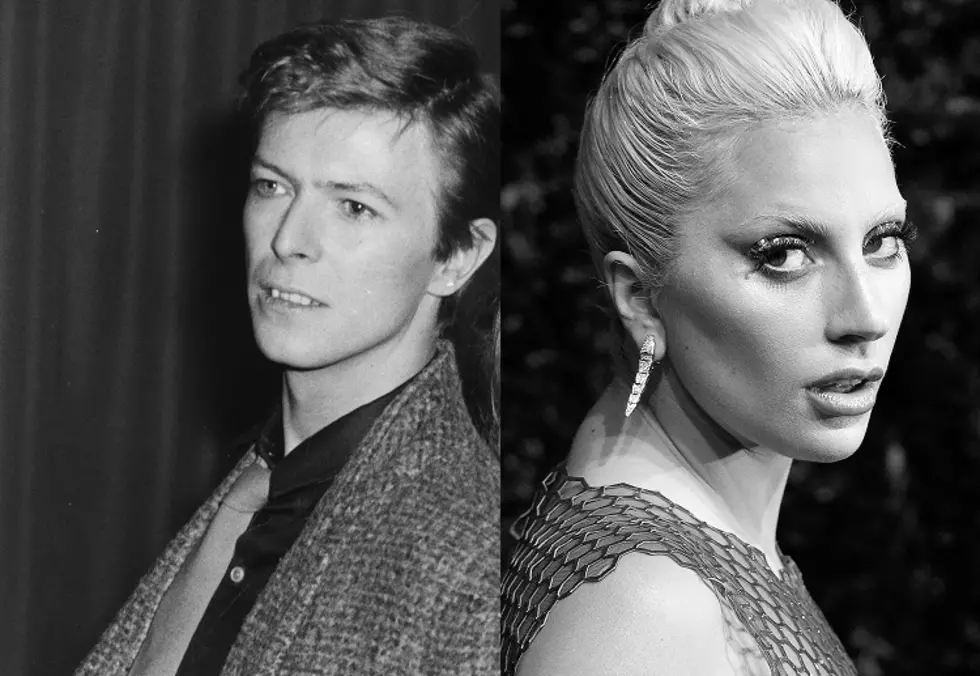 Lady Gaga To Pay Tribute To David Bowie At The Grammys
Evening Standard/Getty Images & Anthony Harvey/Getty Images
You knew the Grammys would do a tribute to Bowie, but the question was how they would approach it. Bring in his contemporaries, or younger artists to show the influence he continues to have? Make it a solo performance or a "supergroup", do one song or a medley? Grammy producer Ken Ehrlich got in touch with Lady Gaga and decided she would be best-suited to take on the task.
The tribute promises "a multisensory testament to Bowie's incredible artistry" and "a chance to experience Bowie's music once again." It will run about seven minutes and feature at least three or four Bowie songs.
What do you think about this?  I'm kind of torn when it comes to Lady Gaga. She does kind of remind me of Bowie when it comes to the different characters she's played through her career, ranging from the bizarre meat dresses to the current retro-glam look she uses. I don't like her music, but I do appreciate that she has a tremendous voice. I'll go into this performance with an open mind, but if Gaga underwhelms, I'll be beyond disappointed.