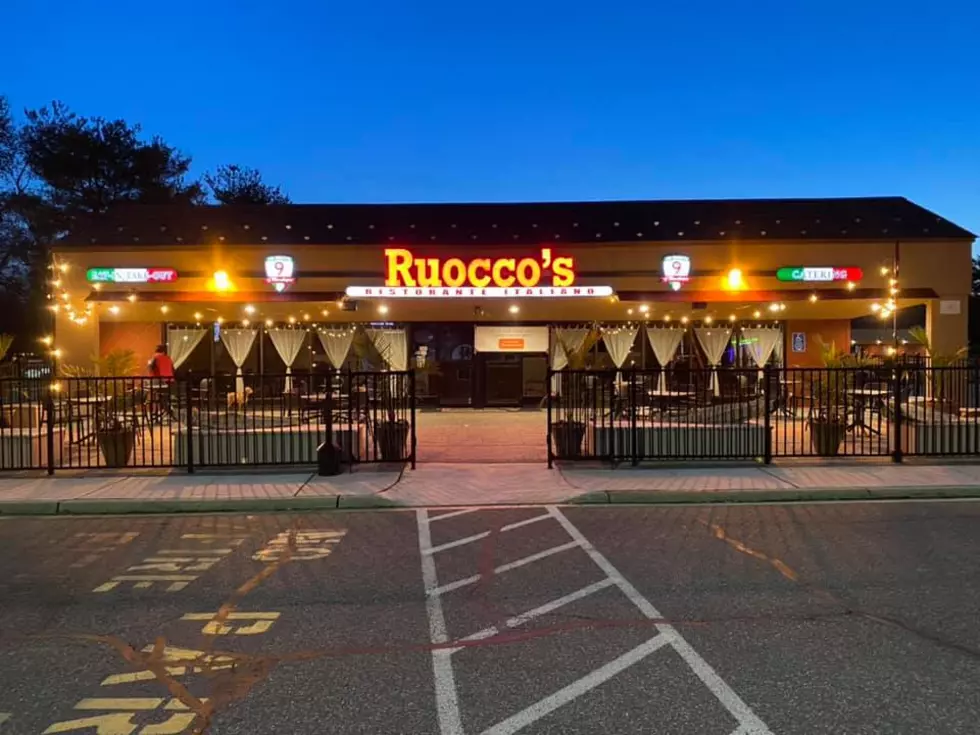 Jersey Shore Eateries Getting Creative To Combat COVID-Winter Challenges
(Photo from Ruocco Facebook page)
I have huge respect for anyone who reinvents themselves to stay in this COVID fight. So many of our local restaurants have found a way to hang on and help us do the same. Thank you for your innovation, flexibility and frankly, your fight. I see you. Here are some local places doing it up right this winter!
Ruocco's on 9 in Manalapan is making Monmouth County proud by serving up old family recipes and Italian deliciousness in an igloo! Even without COVID I like this idea! This is a cozy and intimate way to stay warm, safe and enjoy being outdoors. So pull up a pod and enjoy! Reservations or outdoor igloos have to be made in advance.
The Shore House Bar & Grill in Point Pleasant have creative options too...you can get your own heated tent, enjoy their fire pit or get your Elsa on in your own snow globe! Get there early to get yours, first come first serve!
If you could use some luck of the Irish right about now then Josie Kelly's Public House in Somers Point is a must! They will offer you your own heated sun bubble which is quite cool. This set up can fit up to 8 people.
I adore LBI and I hang out there as much as I can. The Local Market & Kitchen in Ship Bottom has awesome high quality grab and go items, bakery treats and coffee. They have a heated tent outside where you are free to peruse. They also offer a fun fire pit.
See more at www.mommypoppins.com.
Enter your number to get our free mobile app
What Are the Signature Drinks From Every State?