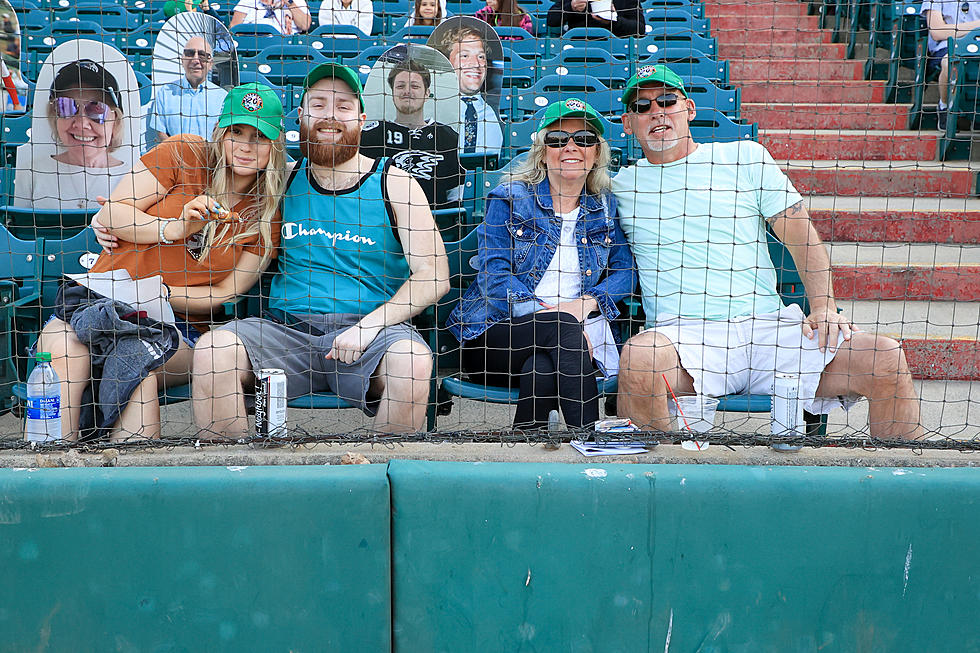 Jersey Shore BlueClaws offering big incentives if you get vaccinated at ballpark Wednesday
(Photo Courtesy: Jersey Shore BlueClaws/Michael Dill)
As a way to help encourage people to get vaccinated and most importantly help prevent further spread of the Covid-19 coronavirus, the Jersey Shore BlueClaws are the latest to offer incentives if you do so.
The team, said in a statement, that they are partnering with RWJ-Barnabas Health on setting up a vaccine clinic at First Energy Park on Wednesday June 9 as the BlueClaws take on the Wilmington Blue Rocks, the High-A affiliate of the Washington Nationals.
Vaccine shot tables will be set upon on the lawn outside the stadium and while walk-ins are accepted, you're encouraged to pre-register and if you go that route, prizes could be coming your way.
Those who register for the drive and get vaccinated, will receive a free ticket to the game from RWJBarnabas Health, the BlueClaws said, adding that additional tickets can be bought for $12, which is half-off the day-of-game price.
If you pre-register for your vaccination, you'll also receive free parking.
The top prizes for those who pre-register and get vaccinated are one fan receiving a Luxury Suite outing during the 2022 season and another fan being able to go home with a BlueClaws autographed team item.
If you need the second shot of the Moderna vaccine, that will be administered on June 30 at the ballpark as well.
"We're proud to partner with RWJBarnabas Health on this initiative to encourage the Jersey Shore to get vaccinated," BlueClaws Team President Joe Ricciutti said in a statement. "This is a great opportunity to enjoy a night out with your family and if you have been thinking about getting vaccinated, here is a great chance to do so and help stop the spread of COVID-19!"
"RWJBarnabas Health is excited to partner with the Jersey Shore BlueClaws on this unique opportunity to offer COVID-19 vaccines to our community members," Teri Kubiel, DNP, NE-BC, Vice President, Community Affairs, Community Medical Center and Monmouth Medical Center Southern Campus, said in a statement. "RWJBarnabas Health's mission is to create healthier communities throughout New Jersey. Currently, the best way we can work to achieve that mission is to help make sure everyone who wants the COVID-19 vaccine has access to it. Getting vaccinated will help us all safely resume activities we love and enjoy our summer together, and we shouldn't put that off. Don't procrastinate – vaccinate."
There are a lot of other places locally and afar that you can get some pretty cool stuff or perks just for getting vaccinated outside of BlueClaws games as well and here's where to look.
You can follow Vin Ebenau on Twitter and Instagram and email news tips to vin.ebenau@townsquaremedia.com.
When Ocean and Monmouth County Police saved the day
Have You Seen Them? Monmouth County's Most Wanted
12 Times Being High Cost NJ Residents & Towns
Have You Seen Them? Ocean County's Most Wanted
NEXT: 10 Jersey Shore School Districts Losing Millions From S2 School Funding Formula
Ten times drunk driving changed New Jersey Lives Forever
Strange NJ Laws You've Never Heard Of
Marijuana legal in NJ: How do the laws work?
Answers to common questions about legalized recreational marijuana in New Jersey and rules about underage use of weed.
NEXT: INSIDE JOE PESCI'S HILARIOUSLY OVER-THE-TOP LAVALLETTE MANSION
LOOK: GO INSIDE JON BON JOVI'S $20 MILLION MIDDLETOWN MANSION
Go Inside Mike 'The Situation's' NJ Mansion
TAKE A TOUR OF JON BON JOVI'S NEW $43 MILLION PALM BEACH MANSION
Jersey Shore Nor'easter 2021 Listener Pictures
LOOK INSIDE: The Most Expensive House in Rumson
This is the most expensive house for sale in Rumson, NJ in 2021
Peek Inside Snooki's New Toms River Waterfront Home
LOOK: See the iconic cars that debuted the year you were born
NEXT: The 100 Best Places to Live on the East Coast