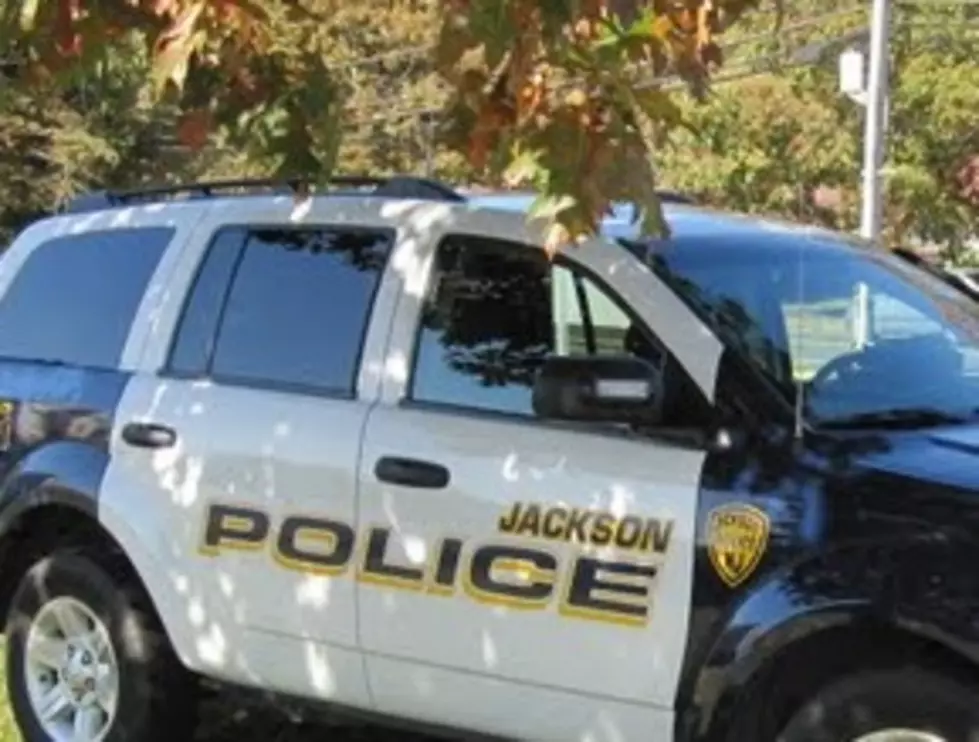 Jackson Police collar a pair in residential burglary investigation
Jackson police cruiser (TheLakewoodScoop.com)
While Jackson Police were investigating a string of residential burglaries, they spotted a man get out of a white van parked at the gate to the Merion Lane community and trying to physically lift up the gate.
An Officer was on patrol Sunday on South Cooks Bridge Road where he was conducting a check of Merion Lane in response to several residential burglaries which have occurred in senior communities.
While checking the area, he saw a white van parked at the gate to the community, that was blocking the roadway as several other vehicles were waiting behind the van to enter off of South Cooks Bridge Road.
The officer watched as a man from the van got out and physically attempt to lift the gate, which is meant to keep unauthorized vehicles from entering the Westlake Golf and Country Club community.
The officer then made contact with the van and its occupants and asked the vehicle move out of the road so the residents waiting in their vehicles could enter.
As the officer investigated the incident, the men in the van claimed that they were going to an address to pick up furniture.
When the officer attempted to identify the subjects, the male he observed attempting to lift the gate, gave an indication that he thinking of running off and had no plans to identify himself.
The police officer then discovered that the male driver was driving with a suspended driver's license and the van belonged to a rental company, but they could not produce any rental agreement.
After the police officer tried several times to get the male passenger's information, he placed him under arrest.
When he was finally identified, police determined that he did not want to provide his information to the officer due to an outstanding warrant for his arrest out of Evesham Township.
The driver of the van was issued a summons for driving with a suspended license and the vehicle was impounded and towed from the scene.
The male passenger was identified as Robert Reeves, 31, of Philadelphia.
He was charged with hindering apprehension on a complaint summons and was later released on his recognizance on the outstanding warrant.
Reeves was processed and released pending a court appearance.
Jackson Police said that they're still investigating multiple burglaries which have occurred in the senior communities in the township.
Anyone with any information on incidents is asked to contact Det. Robert Reiff at police headquarters or at 732-928-1111.
Enter your number to get our free mobile app