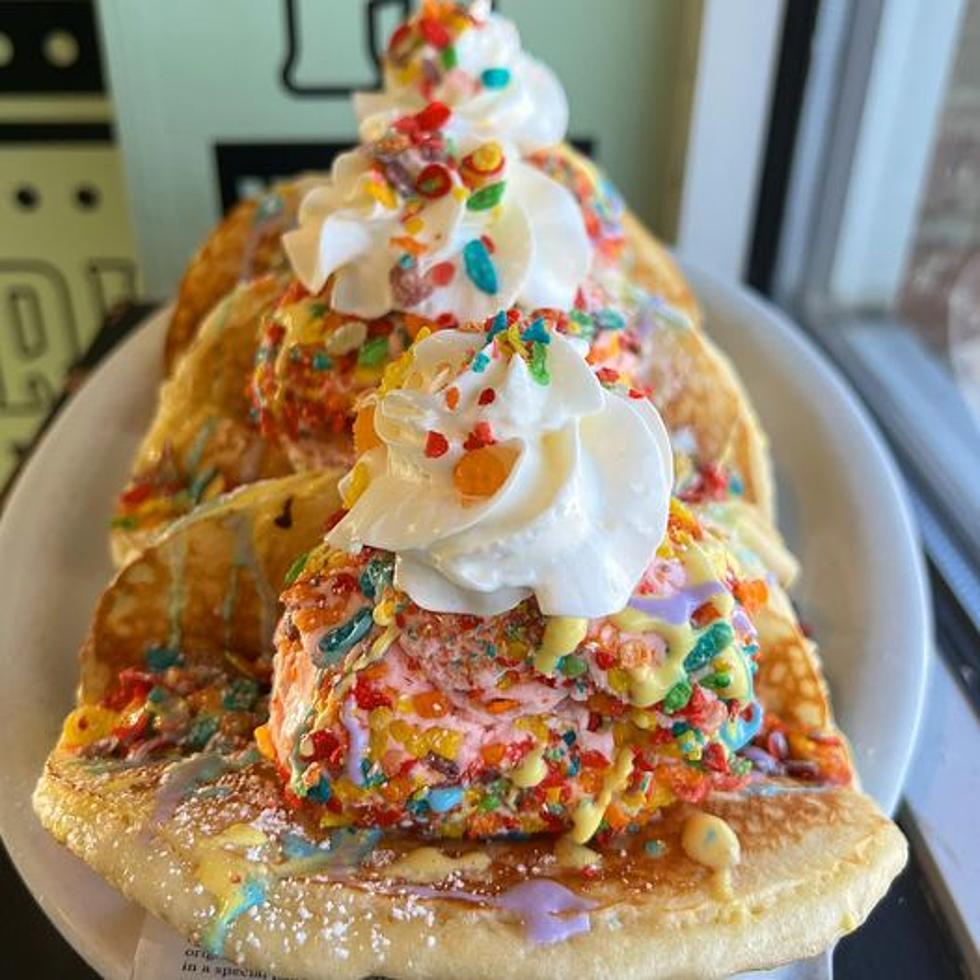 Brownstone Pancake Factory in Freehold, NJ Opening March 1st
Brownstone Pancake Factory via Facebook
Oh boy, I've got some great news for you. Brownstone Pancake Factory is opening its new Freehold location on Wednesday, March 1st.
It's located at 3445 Route 9, where the old Perkins Restaurant and Bakery was for over 30 years.
I know you've been waiting for this, so have I. At Brownstone Pancake Factory, pancakes are not only breakfast, brunch, lunch and dinner, they are an experience. They're artwork. They are a meal you won't soon forget.
The new place looks really cool too. Here's a sneak peek from Tik Tok. Take a look.
Oh my gosh, did you see what I saw? It's going to have a old-fashioned carousel. How cool. This place is truly one-of-a-kind.
Check out these pancakes for Mardi Gras, featured on top of Brownstone Pancake Factory's Ultimate Insane Milkshake of the Week. Wow.
Ohhh, look at these Fruity Pebbles Ice Cream Pancake Tacos. Are you drooling?
The new Freehold Brownstone Pancake Factory is the 4th location of the popular restaurant. Other locations include Brick Township, Englewood Cliffs, and Edgewater.
Besides the most amazing pancakes, there are also omelets, waffles, burgers, quesadillas, wraps, paninis, melts, chicken dishes, pasta and so much more.
Check out the complete menu here.
The restaurant was originally in Jersey City, which is where I visited years ago after seeing it on the Food Network show, Diners, Drive Ins and Dives. It was featured on a Big Breakfast episode. That location isn't open any longer. Check out the history of the place here.
Yeah, trust me, you'll never leave Brownstone Pancake Factory hungry.
Oh my gosh, look at these.
I know where I'll be celebrating my birthday this year.
I'm sure it's going to be super packed when it first opens. Just so you know, you can't make a reservation or call ahead. Seating is on a first come, first served  basis.
See you there.
25 Hysterical Banned Custom New Jersey License Plates
Every Amazing New Jersey Restaurant Featured on Diners, Drive-Ins and Dives