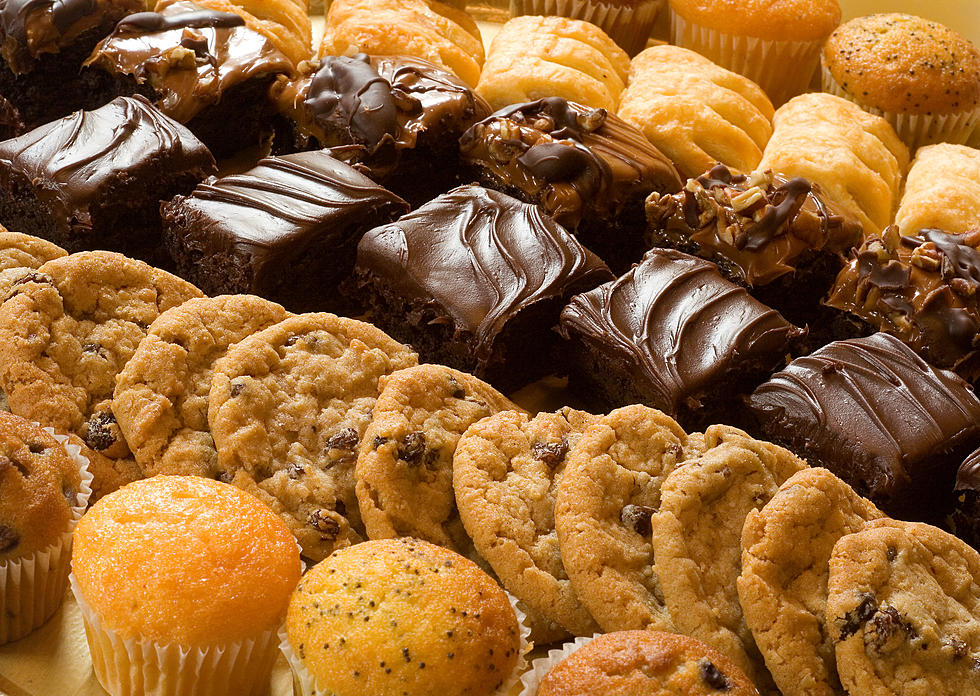 Here's The Best Cheap Dessert in New Jersey – And Where to Get It!
Getty Images
Got a sweet tooth? It's dessert time!
There's certainly no shortage of dessert options in New Jersey - or anywhere! Whether you're in the mood for cake, cookies, ice cream, donuts, water ice, cheesecake, etc.! The options are literally limitless. But when it comes to cheap, easy desserts, where's the best in New Jersey?
Cheapism.com has an idea in their list of The Best Dessert in Each State. Keep in mind, this is Cheapism we're talking about - so don't expect any expensive, decadent desserts like crème brûlée or gourmet chocolate strawberries.
So what is the best cheap dessert in New Jersey, and where can you find it? Here's a hint: Think the shore.
Salt Water Taffy
According to Cheapism, salt water taffies are the best desserts in New Jersey - a quintessential Jersey Shore treat:
"Salt water taffy is the Jersey Shore's most popular souvenir, and the chewy sweets got their start in Atlantic City in the late 19th century. The taffy gets pulled by hand to give it its signature texture, and today it can be found in a range of colors and flavors."
Best place to try it? They say it's Shriver's Salt Water Taffy & Fudge in Ocean City - the oldest business on the boardwalk! So they know a thing or two about what they're doing!
Besides salt water taffy, they also have varieties of delicious fudge, macaroons and chocolates!
What do you think? Personally, I'm neutral about salt water taffies. I think water ice would be a better choice for New Jersey's best cheap dessert.
Let us know what you think!
---
Here Are 9 of the Coziest Cafés to Check Out in Central Jersey
The vibes are immaculate at these trendy Central Jersey cafés!
Gallery Credit: Austyn
Best Milkshakes in New Jersey
Love milkshakes? Here's where to get the best ones in Jersey, according to a PST Poll.
Gallery Credit: Chris Rollins