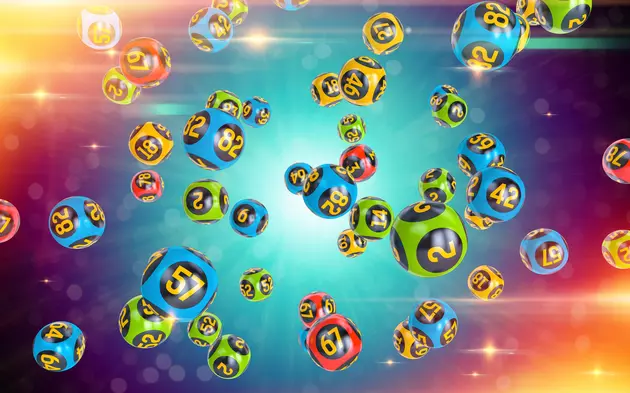 NJ is One of the Luckiest Mega Millions States
spfdigital
By now, you're probably aware that the current Mega Millions jackpot is up to $1.1 billion.  Many of us will make sure we get a ticket for the drawing, which is held every Tuesday and Friday night at 11.  There are some, who will never buy a ticket because they don't believe they have a chance to win.  My way of thinking?  Someone has to win.  Why not me?
The Mega Millions game has gone through many changes through the years.  It started as a game called, "The Big Game" in 1996 and it was initially available in a handful of states including Georgia, Illinois, Maryland, Massachusetts, Michigan, and Virginia.
The game was a success, and in 1999, New Jersey became the next state to join the action.  Through the years many more states have joined and today, Mega Millions is currently available in 45 states, plus the District of Columbia, and the U.S. Virgin Islands. (Alabama, Alaska, Hawaii, Nevada, Utah, and Puerto Rico do not currently offer Mega Millions).
The state with the most jackpot winners is New York, with a total of 41 jackpot winners.  New Jersey has had 24 jackpot winners, the third most in the country.  There are twenty states, that have never had a jackpot winner.
I thought I'd do some digging to see if there are any numbers that are luckier than others.  There must be some lucky numbers, right?  Not necessarily.  According to the website, usamega.com, since October 2017, for the most part, most numbers have come up equally.  From the top to bottom, the most drawn number is the number 14.  It's been drawn in 9.59% of the drawings.
The least drawn number is 51.  It's been drawn 4.61% of the time.  Looking at the Mega Ball statistics, according to usamega.com, the number 22 has been drawn the most, at 5.9%, and numbers 8 and 7 are the least at 2.95%
It's fun to speculate about lucky numbers.  A lot of players have their own "secret" formula, and there are plenty of sites online that claim they can improve your chances of winning.
So, why do some states have more winners than others?  Nothing complicated to figure out.  The states with the most winners are the largest states, and the states with the most players.
Good luck playing.  And for the naysayers, remember, you can't win if you don't play!   
Complete South Jersey Winery Guide
Love to sample local wines? The Garden State is brimming with local wineries crafting delicious varietals all year long. Ready to take a tour? Check out our complete guide to South Jersey wineries.
Take A Look Inside The Most Expensive House For Sale in Allenhurst, NJ
This house comes with a hefty price tag, but it is stunning.
What Are These Atlantic & Cape May, NJ Communities Best Known For?