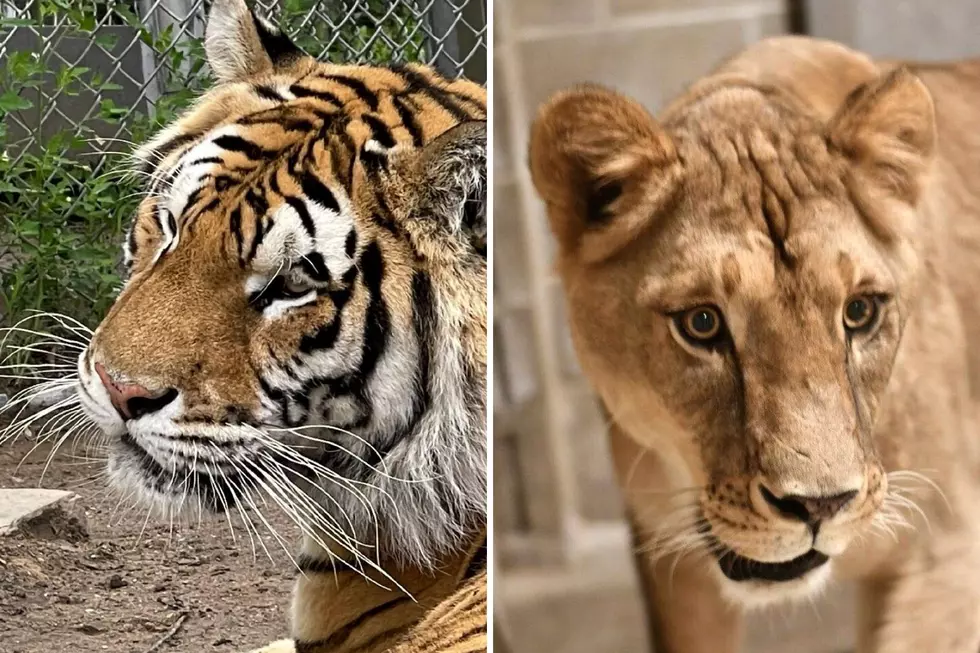 Lions, Tigers, and Beers – Oh my! Family fun event returning to this New Jersey zoo
The new male tiger, female lion at the Popcorn Park Zoo (John Bergman)
🔵 Lions, Tigers, Beers event returns this summer at Popcorn Park Zoo in Forked River
🔵 The Popcorn Park Zoo and Animal Refuge introduces Artemis the Falcon
🔵 There are lots of great family fun events coming up soon
---
Lions, Tigers, and Beers -- oh my! It's not terrifying, it's a lot of fun for you and the family as the Popcorn Park Zoo in Forked River gets ready to host this 2nd annual festival on June 10.
This was a fun event that they started up in 2022 to bring everyone together.
For the inside scoop on what's to come, Danny Mendez, Assistant Director of Popcorn Park Animal Refuge, joined us on Shore Time with Vin and Dave on 94.3 The Point this morning.
There's also a new friend now at the Popcorn Park Zoo!
The Associated Humane Societies and Popcorn Park Animal Refuge recently welcomed in Artemis the Falcon to be its Education Ambassador and enjoy retirement.
You can listen to the conversation on Popcorn Park Zoo happenings, right here:
Danny Mendez Part One:
Danny Mendez Part Two:
2023 Beach Badge Prices For The Jersey Shore
100 Best Jersey Shore Beach Views
Top 25 Bon Jovi Songs Of All Time
The Biggest Music Stars From New Jersey
Famous Athletes Who Came From New Jersey
Professional Sports Teams That Play In New Jersey
Professional Sports Teams That Play In New Jersey
New Jersey Abandoned Sports Stadiums
The Biggest Music Stars From New Jersey