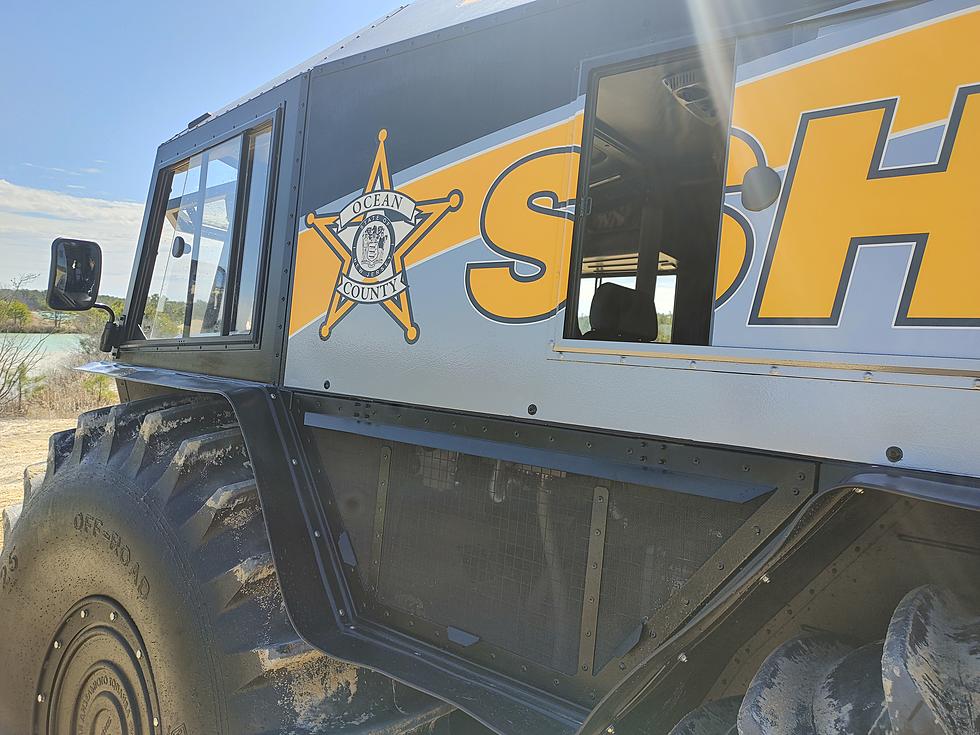 Ocean County, NJ Sheriff's Office undergoing accreditation assessment by NJSACOP
(Photo: Vin Ebenau, Townsquare Media NJ)
Your input is welcome as a team of assessors from the New Jersey State Association of Chiefs of Police are scheduling a visit to Ocean County to comb over the policies, procedures, management, operations, and support services of the Ocean County Sheriff's Office.
Ocean County Sheriff Mike Mastronarday, in his Wednesday announcement, said that the team is scheduled to be here on February 2 and 3 and that employees and the public are invited to provide comments and feedback to the assessment team by email at InternalAffairsOCSheriff@co.ocean.nj.us or by calling 732-929-4748 between 11:00 am and 12:00 pm and keep your calls to under 5 minutes.
"Verification by the team that the Ocean County Sheriff's Office meets the Commission's 'best practice' standards is part of a voluntary process to achieve accreditation, a highly prized recognition of law enforcement professional excellence," Sheriff Mastronardy said in a written statement.
If you have any other questions or comments, you can email the Accreditation Program Director at hdelgado@njsacop.org or write a letter to the New Jersey State Association of Chiefs of Police, Law Enforcement Accreditation Commission at 751 Route 73 North, Suite 12, Marlton, N.J. 08053.
If all goes well, the OCSO will achieve accreditation status saying they are in full compliance.
"Accreditation results in greater accountability within the agency, reduced risk and liability exposure, stronger defense against civil lawsuits, increased community advocacy, and more confidence in the agency's ability to operate efficiently and respond to community needs," Mastronardy said.
"The assessors will review written materials, interview agency members, and visit offices and other places where compliance with the standards can be observed," New Jersey State Association of Chiefs of Police Harry J Delgado, Accreditation Program Director, said in a written statement. "Once the Commission's assessors complete their review of the agency, they will report to the full Commission, which will then decide if the agency is to be granted accredited status."
The accreditation is valid for three-years.
"The Ocean County Sheriff's Department, under the direction of Sheriff Mastronardy, does an outstanding job in protecting our citizens and also implementing programs that assist and provide outreach to all of our communities," Ocean County Commissioner Gary Quinn, liaison to the Sheriff's Department, said in a written statement. "The Board of Commissioners is proud of the work done by this office."
When Ocean and Monmouth County Police saved the day
Here are New Jersey's Most Wanted Criminals
Here are New Jersey's Most Wanted Criminals