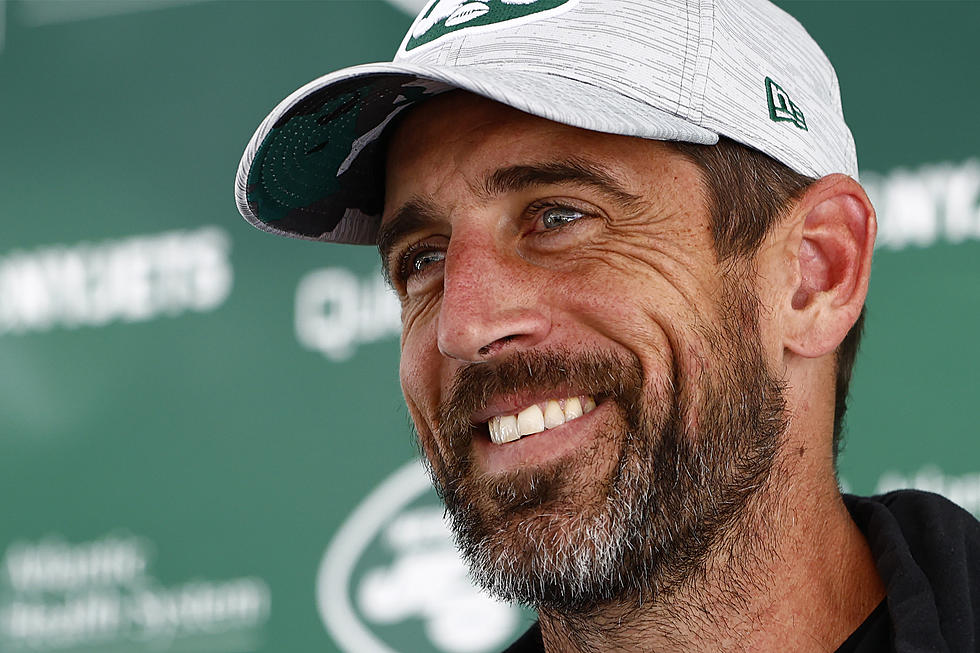 NFL Football is Back: Jets, Giants, and Eagles
Getty Images
NFL Football training camp is underway, and fans are filled with hope this time of year, believing their teams have a shot at winning the Super Bowl. However, while baseball fans often say 'hope springs eternal' during spring training, football fans are more skeptical, saying 'yeah, right.'
The Giants, Jets, and Eagles are the focus here, and the recent developments seem promising.
With Aaron Rodgers now part of the Jets, the Eagles making a Super Bowl appearance and narrowly losing to the Chiefs, and the Giants coming off a winning season and a playoff victory, fans in this area are cautiously optimistic about their chances this year.
However, just like in any season, certain factors have the potential to completely change the course of events, such as trades, underperformances, and, most notably, injuries.
For example, this week's injuries served as a stark reminder of how unpredictable and impactful such setbacks can be. With Joe Burrow facing a calf strain that will leave him out for weeks and Jalen Ramsey sidelined until at least December due to a meniscus tear, it highlights the vulnerability of even the most promising teams and players.
Nevertheless, despite these challenges, we remain filled with optimism and unwavering loyalty to our teams as we look ahead to the upcoming NFL season. The Giants' Evan Niel seems ready to impact the offensive line and Daniel Jones' play even more significantly in his second season. The Jets are counting on the legendary Aaron Rodgers to bring his Hall of Fame credentials to the season. And, with Jalen Hurts' outstanding season last year and his current MVP candidacy, Eagles fans can't help but be hopeful for what lies ahead.
One thing we do know for sure is that football season is back, and we're in for another fun-filled, frustrating, exciting, and exhausting yet exhilarating football season.
The NFL preseason kicks off this Thursday, August 3rd, with the Cleveland Browns and the Jets facing off in the Hall of Fame Game in Canton, Ohio, at 8 pm on NBC.
The 15 Best Sports Bars In Monmouth County For 2022 Games
The 15 Best Sports Bars In Ocean County For 2022 Games