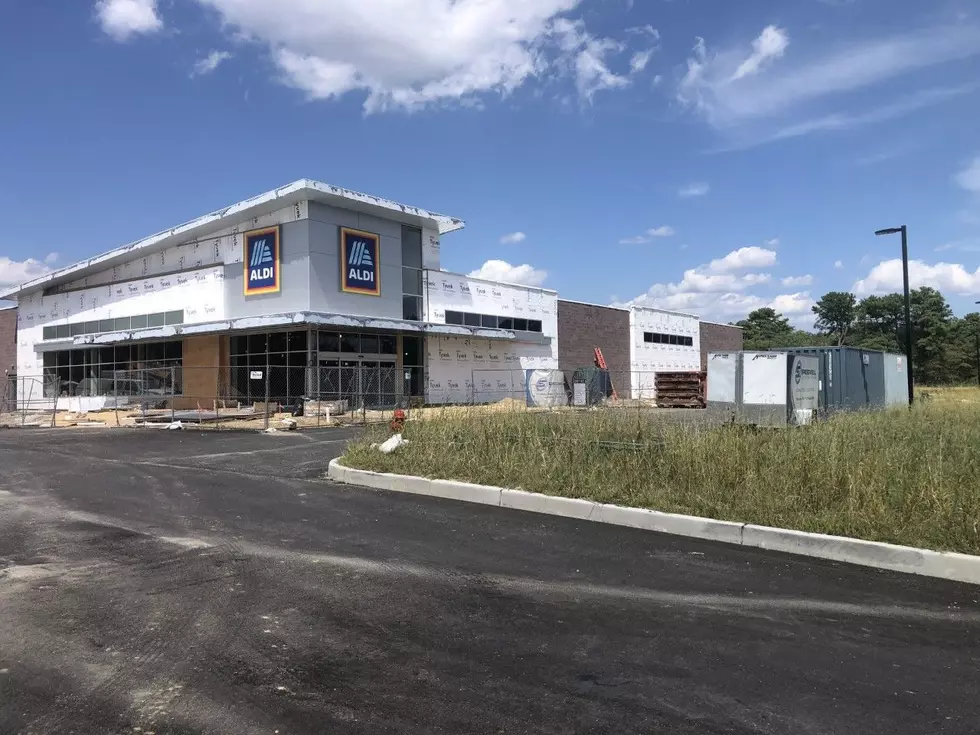 Aldi in Brick Is Finally Open. What Other Stores Do You Want in New Jersey?
Sue Moll, Townsquare Media
We've been waiting for this Aldi to open for a while, but what's next?
The old Foodtown Supermarket was empty for years, but that all changed today.  Aldi's newest Brick location finally opened, just a little over a year after it was announced.  This store is Aldi's second location in Brick, and seventh location in Ocean County.  It's at 780 Route 70 in the new Marketplace at Forge Pond shopping center.  Per APP, the shopping center has the potential to hold a business with a drive thru, and a restaurant with a liquor license.
Aldi stores have become more popular over the past few years because of their low prices.  I enjoy shopping there!  We're happy to have 62 Aldi stores in New Jersey, but, we'd still like to see more of other popular supermarkets in the area.
For instance, there are only 12 Trader Joe stores in The Garden State, with only 1 in Ocean County.  Wegmans has even less New Jersey stores, only 9, and none of them are in Ocean County.
There are also a number of vacant spaces for businesses in Ocean County, so what's the hold up?  I wish I had the answer to that question, but I do know that we can make our voices heard.  Trader Joes has a form on their website to request a location near you.
Wegmans doesn't have an option to request a store near you, but they did explain what goes into decision making when it comes to opening new locations.  Per Wegmans, "they look for areas that are easy to find and get to, are close to their distribution hubs in New York and Pennsylvania, and are destinations," among other factors.
I feel like Toms River meets all the above criteria, but I digress.  Check out some more stores you'd wish would open in Ocean County.
You Demand These Stores Come to Ocean County
From supermarkets to restaurants, to clothing shops - these are the stores you're tired of driving far to and want to see come to Ocean County.
Every Extraordinary New Jersey Eatery Featured on The Food Network
Every NJ pizza joint Barstool's Dave Portnoy has reviewed
Dave Portnoy, commonly known as El Presidente, is the founder of Barstool Sports. Somewhere along the way, he decided to start reviewing local pizzerias, and the concept took off. Here is every New Jersey pizzeria Dave has stopped in, along with the score he gave them.