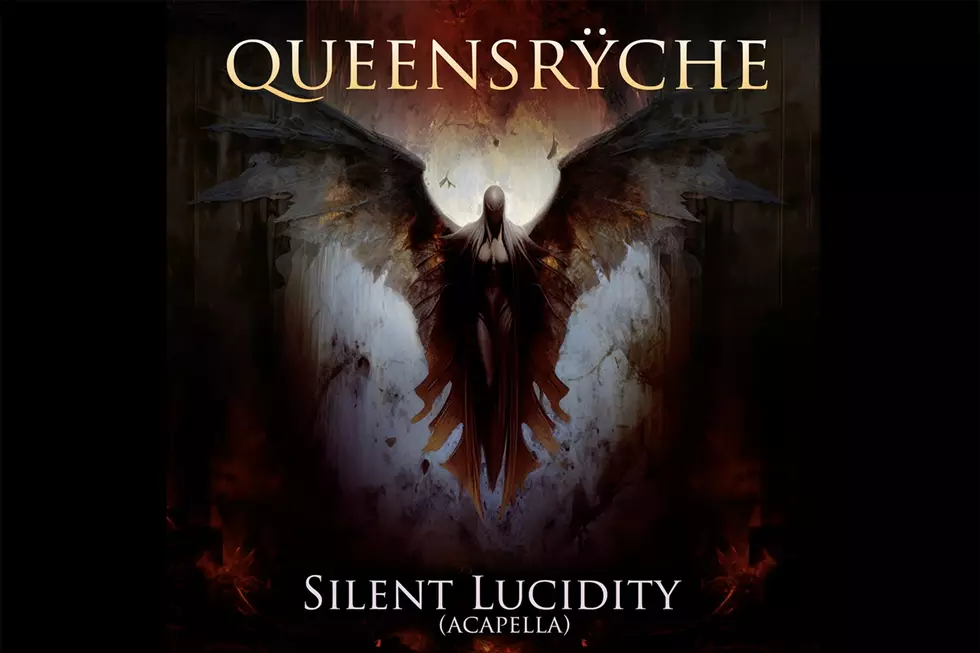 Queensryche Surprised by Fake Digital EP Release
YouTube
Queensryche appeared to be the victims of a fake EP release after five versions of their classic song "Silent Lucidity" appeared on the band's official Spotify account.
All were tagged as 2023 mixes, with the second track sounding like the Grammy-nominated 1991 original. The first version is an isolated vocal track, while the third is the instrumental backing. The fourth and fifth versions are sped-up and slowed-down versions of the song.
The unofficial playlist's appearance led to comments from fans, with one asking, "Are you F serious? I think it's better to take a nap or take the day off, instead making something like this." Another tweeted, "Thank you so much. The Alvin and the Chipmunks Remix and the Slow-Motion Stoner Remix were exquisitely delightful."
Both drew a similar response from Queensryche, "We have no idea what this is or who put it up. We did not do that or create it. ... We had nothing to do with this, no idea where it came from, but it's not us."
The band has endured personnel issues since original singer Geoff Tate's relationship with his bandmates collapsed to the extent that two versions of Queensryche were performing at the same time until they reached a legal agreement in 2013. Most recently, drummer Scott Rockenfield – who's been absent for several years – accused the group of preventing his return from an agreed hiatus and launched a website, Queensryche2021.com, which has since disappeared.
The case goes to court in January 2024. Last week Rockenfield said on social media that he "was in full band work/communication since 2017, and continued to present music and offers that would benefit the band and our brands etc. ... I hold no ill will to anyone, including my 'business' partners. But I am also not going to be pushed around and/or not allowed to have what I have built and owned for over 40 years now."
He added, "My attorneys have been in 'communication and attempting' for almost five years now to attain an amicable resolve to these QR band matters to hopefully avoid any disruption to the QR brands etc., but we have been repeatedly denied. … [There is] no choice but to go and have a 'jury of peers' make whatever decisions they will decide to make. ... There are many truths that will need to be addressed. And so as I've said before, 'Let's rock.'"
Queensryche is now on the road with drummer Casey Grillo in Rockenfield's place.
Using the Same Name at the Same Time
Looking back on some of the biggest band name battles.