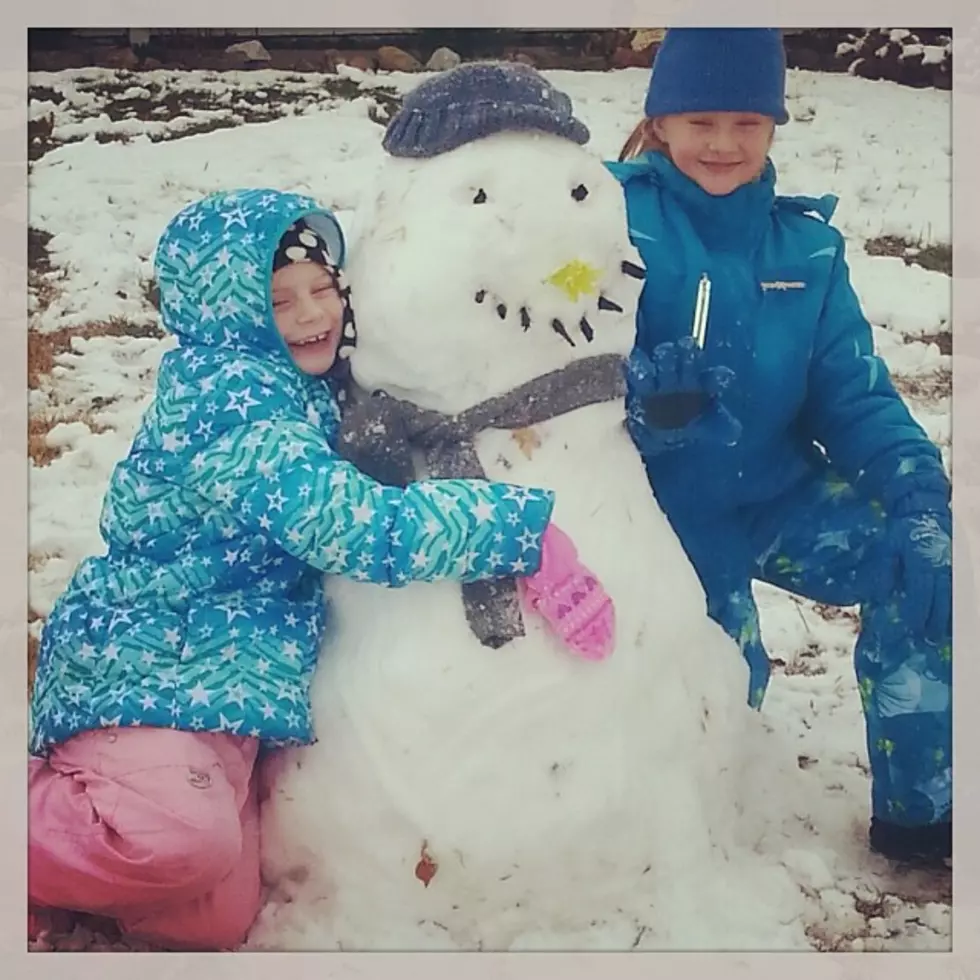 It's okay mom and dad! Here's what to do with the kids on a snow day home from school
Sue Moll, Townsquare Media
It's a snow day off from school, the kids are home -- what do you do to keep them entertained and busy without staring at the TV, playing video games all day or driving each other crazy?
"I think the first thing you ought to do is help them get their energy out. If you really, truly had some good snow you could get them outside, whether that's helping you shovel or just let them get out there and play," Dr. Stacy Doumas, Chief of the Division of Child & Adolescent Psychiatry at Jersey Shore University Medical Center, tells Townsquare Media News.
Dependent on what the conditions are indeed like outside, you may need to keep the kids inside the house, at least for a bit, and alter the days activities.
"If they have to get the energy out inside, try to come up with fun, safe things they can do, whether it's  -- and my kids like to play -- 'floor is lava' or 'knee hockey' or kind of whatever they can do to have some fun and get some of that energy out," Doumas said. "Sometimes that tires them out and then maybe you can do the hot chocolate while they read a book for 20-minutes and spend some time doing something that's good for their minds as well."
In addition to any fun activities planned for the day, Dr. Doumas said that it's also good to let them do something creative.
"Some of the things I do at home are just putting things around like putting a whole bunch of play-doh on the table or dumping out the legos, bringing out the kinetic fan -- tape paper down to the tile floor and just put some washable markers out and even the older kids will sometimes start playing with that stuff if it's out," Doumas said. "Some of that stuff is great on snow days to keep them off the electronics."
Card games and board games are also good, fun activities to bring out for the kids.
When the kids do go outside to enjoy the snow and play, whether it's building a snowman or a snow fort or engaging in a snow ball fight, it's important to make sure they dress warm heading out the door and are safe in every way while outside.
"You do have to really be careful with some of the safety things especially when there's a decent amount of snow," Doumas said. "Building those igloos, you want to make sure they're not climbing under big heaps of snow and such so it does require setting some safety limits and stuff but a lot of the time they can really just go have some good fun either with their own siblings or maybe some neighborhood friends. It's a good time to just get out there and play."
When the day of fun is done and dinner is on the table, it's not always easy getting the kids to come inside and do what they're told but there are some things you can do to make it easier and in doing so help the kids be compliant.
"A lot of the time, convincing your children to do something, either giving them a choice or using something that they're really looking forward to -- that steaming cup of hot chocolate with the marshmallows and the chocolate syrup is a great way to get them in the door or the homemade chocolate chip cookies you just made them," Doumas said.
How snow has impacted New Jersey residents