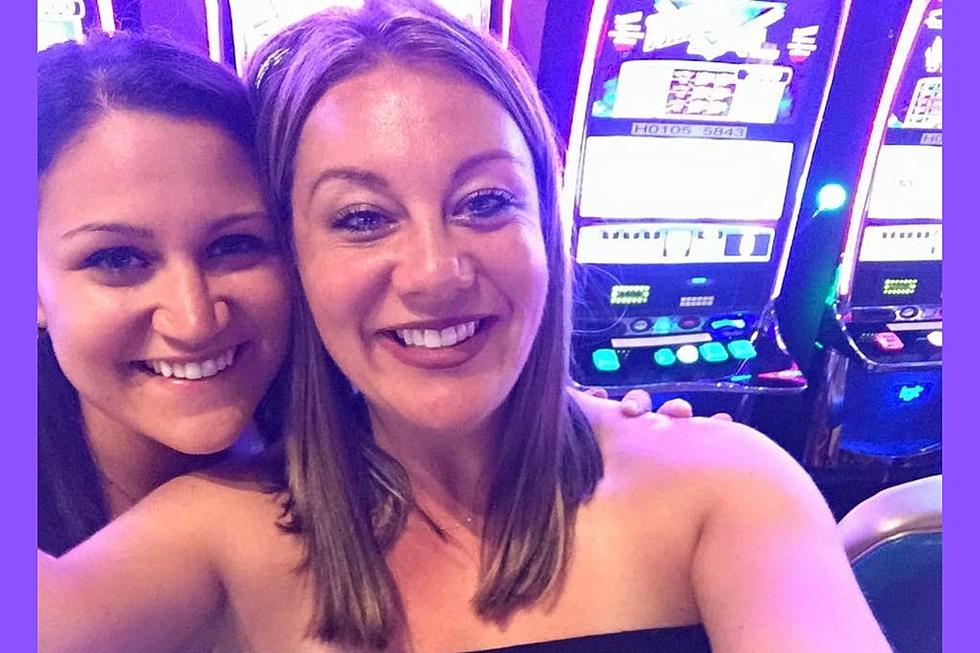 Is There A Rhythm To Winning When Gambling In New Jersey?
Shannon Holly and her cousin gambling in Atlantic City
One lucky player just claimed a 1M dollar prize in Monmouth County. It was a Powerball ticket in Marlboro.  That got me wondering...are you a person that plays the odds? Do you think there is some science to winning or is it simply luck?
I asked around and, about 80% of the people polled believe luck has everything to do with winning. However, interestingly enough, that left a surprising 20% of people believing that they could somehow alter their chances of hitting it big by using the law of averages.
It turns out that information like how many winners per county and what kind of lottery ticket the winners were seemed to make a difference. Does that mean if someone hit the lottery at a Wawa in Brick this week, that we are less likely to also win at that same Wawa?  Well, in case you believe that information is power, here is a list of local winning lottery locations reported by The Patch and the types of tickets that won in 2021.  You can read more details here.
Essex - $1,000,000 (Mega Millions)
Ocean - $1,000,000 (CASH4LIFE)
Mercer - $1,000,000 (Mega Millions)
Passaic - $9,400,000 (Pick-6)
Ocean - $1,000,000 (CASH4LIFE)
Mercer - $1,061,112 (Jersey Cash 5)
Essex - $1,253,763 (Jersey Cash 5)
Union - $1,000,000 (Powerball)
Warren - $1,000,000 (CASH4LIFE)
Essex - $1,000,000 (Blazing Hot 7s)
Hudson - ($1,000,000 Spectacular)
Now that you know what spots sold winning tickets and what kind they were, will you still play the same way?  I have to confess something. When I play roulette in Atlantic City, I do believe I have some level of control over the outcome. Is that crazy?!?!?
For example, if I'm just playing black or red and not numbers, I will get it right almost ALL the time (it feel like that anyway). I've sat down and done that all night and won over a grand on $5 bets!  Could I have just been lucky? Sure. Was there something to seeing the frequency of what came up black and what came up red on the tracker board by the table? I think so. Who knows but it is all so much fun...I LOVE to gamble!
I told my husband that I have life goals and they include me being a retired 70 year old woman wearing a sparkly ball cap at the roulette table, drinking a spicy bloody mary with no bedtime.  I know, I aim high.
The Top 50 Best Sandwich Shops In New Jersey You Need To Try In 2022
Here are 50 of your favorite retail chains that no longer exist.