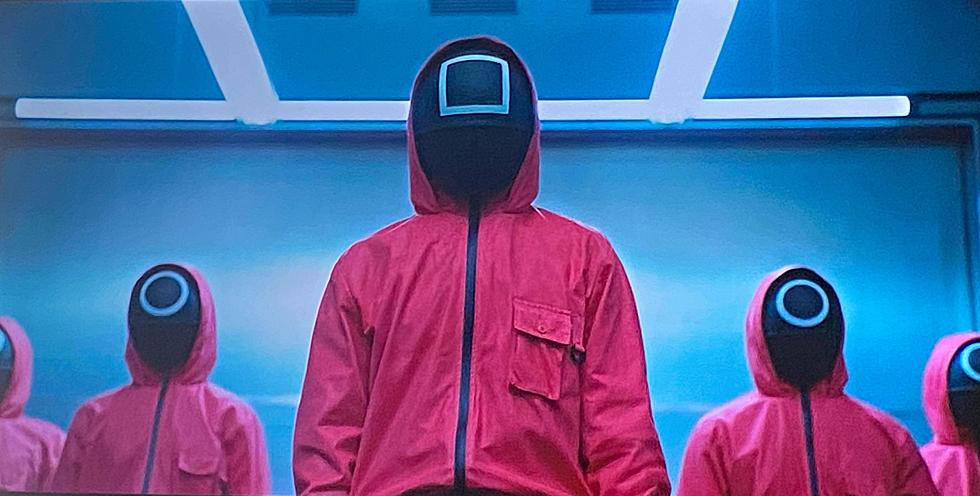 If The 'Squid Games' Took Place At The Jersey Shore, NJ; Would You Make It Out Alive?
Taken By Nicole Murray via Netflix
SPOILER ALERT: If you haven't watched "Squid Games," stop scrolling. Spoilers are below.
Have you seen Netflix's newest show, "Squid Games?"
Listen to Nicole Murray middays on 94.3 The Point and download our free 94.3 The Point app.
It is one of the most viewed shows in the world thanks to its twisted plot.
The show is set in Korea and it shows 456 players who are in a grave amount of debt. They enter this game that consists of 6 rounds. They are told if they make it to the end, their debt will be paid off.
Each game is a typical game you played as a kid...but with a life or death twist.
I. Am. Obsessed. With. This. Show.
But unlike the game's creator, no...I will not be joining you. That old man had me in tears just to turn around and be running the whole damn thing the entire time.
Biggest dupe of 2021.
There are so many twists and conspiracy theories out there and my god, I hope the guy who wrote it is already working on a Season 2.
But then I thought....what if this Squid Game aspect took place at the Jersey Shore?
Twisted, I know....but don't tell me it couldn't happen. If you have enough money, you could get away with anything you wanted.
So let's see the 6 games you will have to survive through to make it to the end.
Will you make it out alive? Let's find out.
If Squid Games Were Played At The Jersey Shore
Thoughts on the games and their Jersey Shore twist?
OH and by the way, the cop is now my new husband. I have the biggest crush on him and I am praying that his character survived.
It's possible...his brother only shot him in the shoulder. Yes, he fell off the cliff into the ocean but the cop was smart enough to sneak his way into the game, he might be smart enough to sneak his way out.
So my fellow Squid Game fans out there, I am dying to know your thoughts on the show as well as my own version of it.
Email me: Nicole.Murray@townsquaremedia.com.
P.S.  If I see anyone dressed like one of the Squid Game guards this Halloween, I am sprinting in the opposite direction. HELL. NO.
The Most Horrifically Haunted Places in New Jersey
25 Scaredy Cat-Approved Halloween Movies