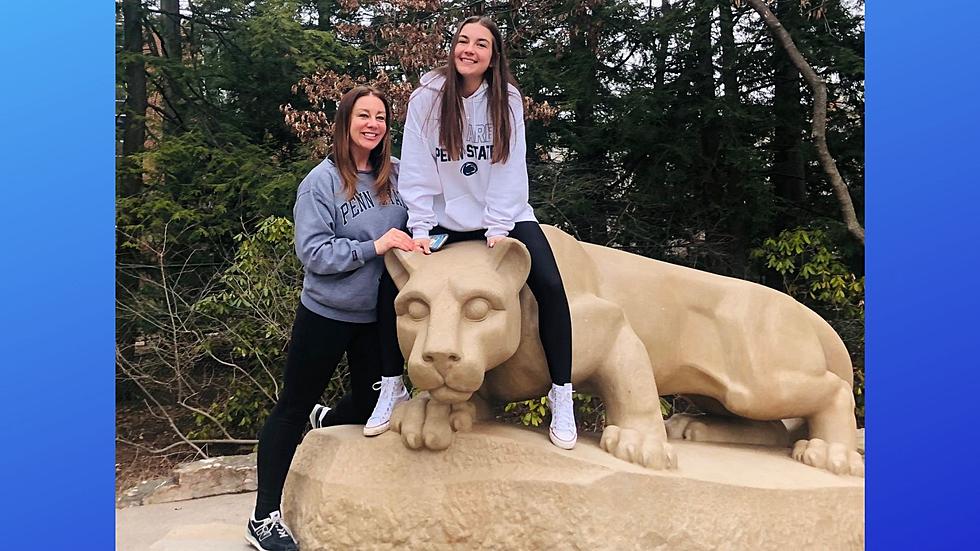 I Need Your Advice New Jersey, Is It OK To Push Your Alma Mater On Your Kids?
Photo credit: Shannon Holly
If there is one thing I love about Jersey it is that we are straight shooters.  So I need you to lay it on me. Is it OK to push your deep love of your alma mater on your kids?
I went to Penn State University and I loved every single second of it. It was my first crowning accomplishment and the memories I made there were priceless. My enthusiasm for PSU is pretty strong.  When I was pregnant with my daughter I walked on campus rubbing my belly saying "you can go here one day too if you set your mind to it!"  Then when she was born, I could not wait to dress her in blue and white onesies and Penn State sweatshirts. I'm guilty, I conditioned her from day one.  Fast forward to my daughter being 17 years old and me getting to take her on a tour of Penn State as a near college-aged kid. That happened this weekend:
Shannon Takes Daughter To Tour Penn State
It was emotional to share it all with her.  From the day I set foot on campus until 23 years later I've dreamt of the day I could take my own kids to this special place.  The weekend was everything we wanted it to be and she said that loved it but I have to confess, some Mom-guilt started to settle in. Has my love for PSU brainwashed her and could it possibly derail her from her own true destiny?  Penn State was my dream, but it dawned on me, it shouldn't have to be hers.
I know other PSU alumni and they are the same way, over-the-top in love with State College, but how does that affect our kids' decision-making when it comes to their own futures?  Lord knows I'll be proud of her no matter where she goes (unless she goes to *gulp* Michigan) but I'm certain I've programmed her to bleed blue and white and now I'm not sure if that was fair.
So my question to you is this, did I do my daughter a disservice or did I give her something to aspire to?  Maybe all the football games, photos, and stories created a pressure to follow in my footsteps instead of her own path?  Go ahead, I can take it!  Email me what you think Shannon@943thepoint.com.
Looking for Spring Break ideas other than touring colleges for your teen? Here is a cool list of local fun stops!
10 Fun Things To Do In New Jersey For Spring Break
If you're sticking around New Jersey, I have some "fun" ideas for your staycation.
The Top 10 Things Found in a Typical New Jersey Home