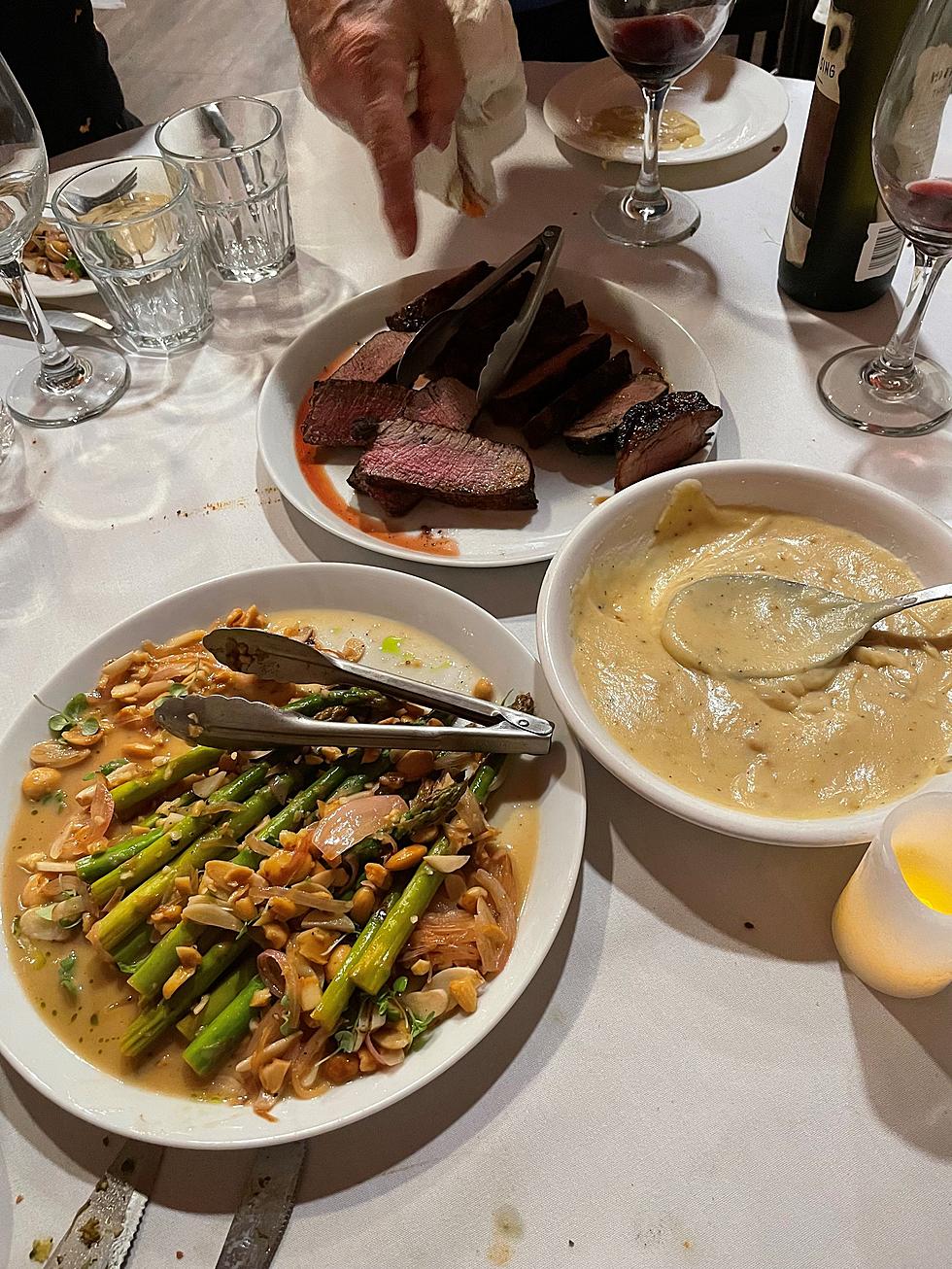 Hot New Bistro with a Delicious Menu Opening in Toms River, NJ this Week
Credit: Rue561Bistro via Michele Crupi
Have a napkin handy, because you're going to drool when you see the menu at this place.
Get excited. There's a trendy, new, family-owned restaurant coming to Toms River this week - and it's unlike any other eatery out here.
After being delayed for over 2 years due to Covid-19, Rue561Bistro is finally set to open its doors at 561 Fischer Blvd on Thursday, November 11th. Earlier today, I had the pleasure of hearing all the juicy details about this hot new restaurant from owner Michele Crupi.
You may already know that Rue561Bistro is the former site of Hot Tomato, another family-owned restaurant. Michele and her family wanted to keep the tradition of having the restaurant family-owned and operated. Her father, husband, and other family members will all play different roles in the business.
You'll also love the deep history and appreciation Michele and her family have for Ocean County. She and her father Frank Crupi were North Dover residents and her husband, David Nelligan sits on the Greater Toms River Chamber of Commerce.
Rue561Bistro will bring the edgy and trendy restaurants you'd normally have to travel out to NYC for, right to the heart of the Jersey Shore.
It's safe to say The restaurant business runs deep in The Crupi Family's veins. Her father, Frank Crupi owned La Strada Restaurant on Staten Island, NY for several years.
Crupi spilled that Rue561Bistro is all about Cosmopolitan Cusine - which she described as edgy dishes that accommodate everyone's pallets. You'll find favorites on the menu like "Grandma's Meatballs," but Chef Thomas DePaolo puts his own spicy flair on them with Calabrian Chile Tomato Sauce (YUM). Check out all the mouthwatering dishes you'll find at Rue561Bistro below:
If you'd like to grab dinner at Rue561Bistro's opening this Thursday, reservations are preferred. You can contact the restaurant at 732-503-4308.
Read on to get an exclusive look at Rue561Bistro!
Go Inside Toms River's Newest Chic Restaurant: Rue561Bistro
Get an exclusive look at Rue561Bistro - Toms River's newest chic restaurant with delicious Cosmopolitan Cuisine!
Hungry for More? Check out the Absolute Best Bagels in New Jersey
Matt Ryan runs down the top 25 best bagel joints in New Jersey, as told by YOU, in November of 2021.
Every NJ pizza joint Barstool's Dave Portnoy has reviewed
Dave Portnoy, commonly known as El Presidente, is the founder of Barstool Sports. Somewhere along the way, he decided to start reviewing local pizzerias, and the concept took off. Here is every New Jersey pizzeria Dave has stopped in, along with the score he gave them.