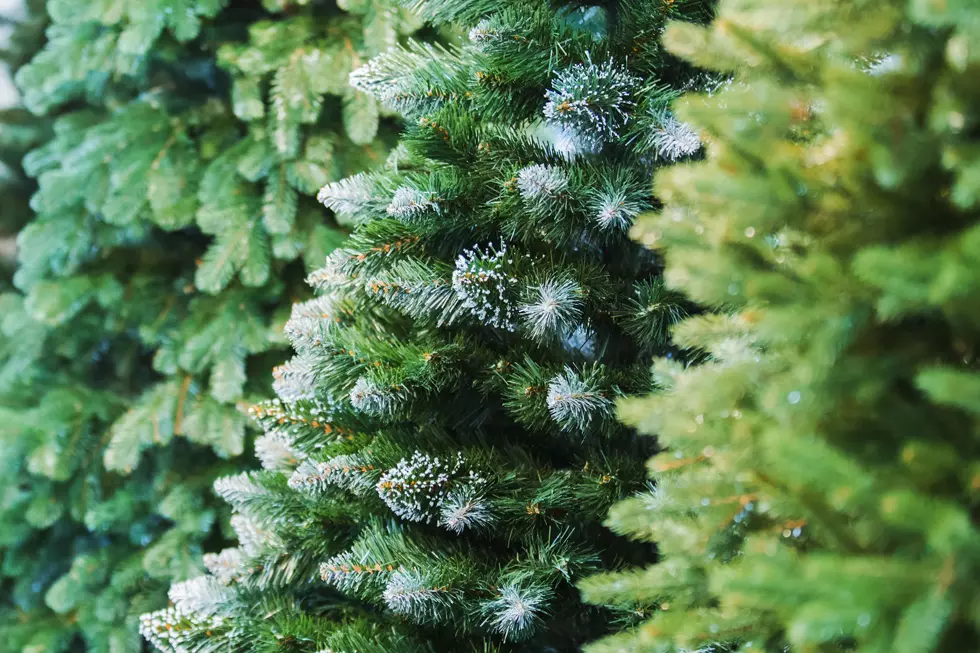 Here's where you can recycle your Christmas tree in Ocean County, NJ
Getty Images
There is no rush on cleaning up from Christmas but if you want to get a head start or plan on doing so this week, there are a few spots in Ocean County where you can drop off your Christmas tree.
It's not an all out dump and throw out situation either, your tree can be recycled in Ocean County and allow for future uses for various things.
Ocean County Commissioners have announced that their Christmas tree recycling program is now underway this week running through Friday. There are also spots you can drop off your Christmas tree next week and beyond as well.
"Recycling trees is an easy way for our residents to get rid of their tree after the holiday," Ocean County Commissioner Ginny Haines and Chairwoman to the Ocean County Department of Parks and Recreation, said in a statement. "For many years now we have accepted discarded Christmas trees for recycling at several of our parks all across the County."
Your Christmas trees will have new life once you recycle them.
Commissioner Haines explains that most of the trees dropped off at any of the county parks listed below will be ground into wood chips which are then offered back to residents and the county will also use some for various landscaping projects and other things like slope stabilization at Natural Lands sites and trails at the parks you enjoy walking through.
"This program not only helps out our residents, but it also allows the County to use the recycled trees for County projects also," Haines said.
Here are the Ocean County park locations you can drop off your Christmas trees:
Ocean County, NJ Christmas Tree Drop Off Locations
· Enos Pond County Park, 330 East Lacey Road, Forked River
· Freedom Fields County Park, 1160 Route 539, Little Egg Harbor Township
· Stanley H."Tip" Seaman County Park, 120 Lakeside Drive, Tuckerton
If you want to wait a week to drop off your Christmas tree, you can do so at the Northern and Southern Recycling Centers between 7:30 am and 3:00 pm Monday through Saturday.
"We make every effort to make these programs convenient because recycling really does make a difference," Director of the Ocean County Board of Commissioners Gary Quinn, who serves as liaison to the recycling program, said in a statement. "I commend the numerous residents that embrace recycling as part of their daily lives."
Beautiful Christmas Homes On Display For The Holidays in Ocean County
Take a Peek at Some Beautiful Homes Decked Out For Christmas in Shawn Michaels Neighborhood in Little Egg Harbor, New Jersey.