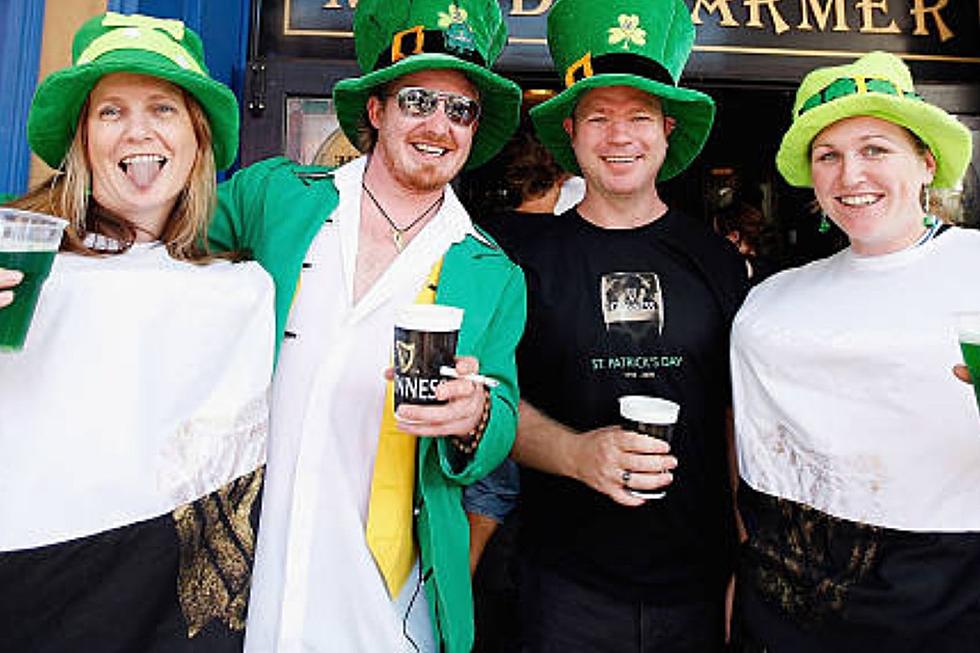 Guinness Run In The Highlands, New Jersey, Includes Free Beer And Food
Getty Images
Who said you can't be active and get a beer buzz at the same time?  This looks like SO much fun!  Grab your friends and sign up today for the best kind of 5K…one that ties in BEER!  The Highlands Business Partnership's 9th Annual Guinness Run St. Patrick's Day Parade Fundraiser is happening on March 3rd!  Registration is now open...here is why you'll want to get in on the fun...
This is as fun and it sounds.  Once you register, you'll get a commemorative t-shirt and the first 100 people to sign up will get a free Guinness Pint Glass.  This will also include admission to the post-race party being held at Off the Hook with lots of free appetizers and of course Guinness Beer!  The registration fee is $40.  I told you this was the race to be in!
Things will start and finish at Off the Hook, where runners will fill their cup with green beer to hold during the run.  This is the fun part…the runner with the most liquid in their cup at the finish line, wins a trophy and $100 in Bid Bucks. 2nd Place will receive  $50 Bid Bucks to bid on fabulous prizes.
Here's how you sign up…hurry you want that pint glass don't cha?
You can call 732-291-4713 for more info or sign up here.
This fun event is how they are funding another...the money that The Highlands 9th Annual Guinness Run raises will help pay for the Highlands St. Patrick's Day Parade, which is on Saturday, March 19th.
For directions, click here.
For photos, click here.
Alright, maybe you ran too much and it's time for a drive. What is YOUR car personality?  Apparently what you drive says a lot about who you are...do you agree with these?
WHAT'S YOUR CAR PERSONALITY?
We all make snap judgements whether we want to admit it or not...well, it turns out that you guys are willing to share exactly what you think (Jersey shocker). I asked you what your perceptions are of New Jersey drivers behind certain vehicles and you had a lot to say...
2021 NJ property taxes: See how your town compares
Find your municipality in this alphabetical list to see how its average property tax bill for 2021 compares to others. You can also see how much the average bill changed from 2020. For an interactive map version,
click here.
And for the full analysis by New Jersey 101.5,
read this story.