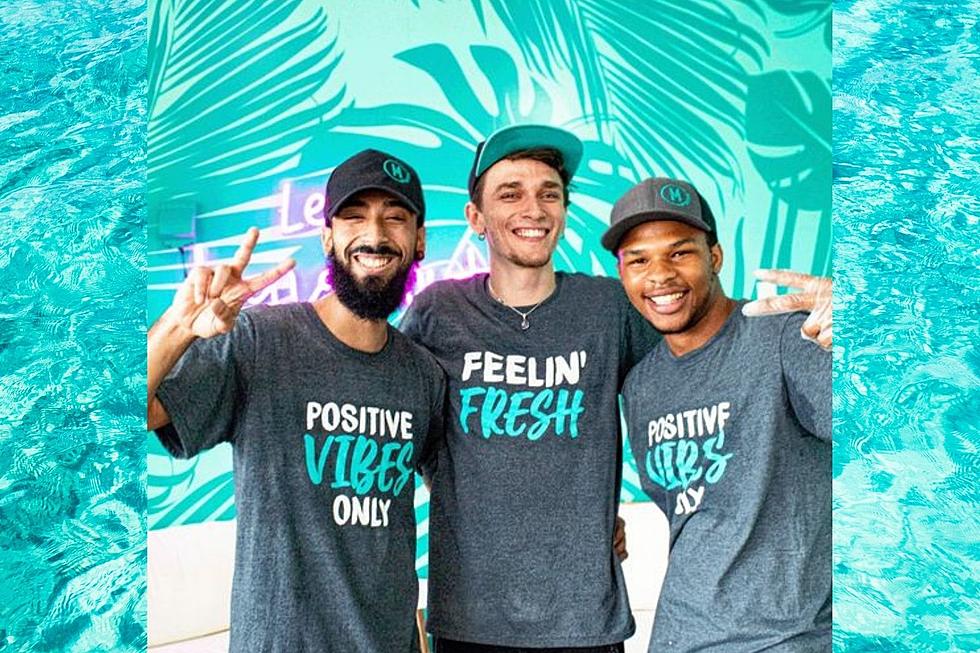 Go Inside Toms River's New 'Fresh And Positively Delicious' Eatery
Credit: Mahana Fresh Facebook
I started a quest to eat right but let's be real, it's not always easy to do the food-prep thing. Sometimes you're on top of it and on a Sunday you cook your proteins for the week earning your gold star. Other weeks? Well, let's just say life can mess with the best laid plans. So, if you're on the go and you don't want to halt your progress THIS WILL BE YOUR JAM...I was literally JUST saying there needs to be a healthy fast food restaurant at the Jersey Shore and BOOM!  You ask, and you shall receive!  I give to you the freshest, healthiest and most positive place to feed your face...meet my new friend, Mahana Fresh!  Here's why this spot is different (scratch that) here's why this place is life changing...
Listen to Shannon Holly mornings on 94.3 The Point and download our free 94.3 The Point app.
You get fast, super fresh, good for you food and there are options.  For example, your base can be basmati, coconut or cauliflower rice...did you even know coconut rice was a thing?!? I do now, and it's great.  Or you can go with a sesame noodle, spinach or kale salad base too.
Another reason this place is different...it feels like a vitamin for your soul every time you walk in there. Mahana means "like the sun" and they believe in positive thinking, positive eating and positive energy being served up with their food and you feel it.
The good news? We're getting our own location in Toms River and I'm amped for that...get ready for healthy fast-food that actually tastes as good as you'll look in your skinny jeans again. Take that COVID 15!!! (more like COVID 30 but who's counting). 
Another reason this is changing lives?  They want to give you money. Yep, they are hiring and if you want to eat right, be in a happy uplifting place and feed your savings account you can go to their hiring event this Friday from 11am-5pm!
Good choices can free us from feeling like we are still on lockdown. I'm ready, are you ready? Let's get on this health train together and look fab doing it! By the way, celebs LOVE this stuff so I was wondering what famous person matches YOU?  Keep scrolling to see the most famous celeb from the year you were born!
Celebs Swear By Eating Right To Look Good We Found The Most Famous Actress Born The Same Year As You...Who Is Paired With Your Year?
Many of the actresses in this story not only made a name for themselves through their collection of iconic performances, but also through the selfless, philanthropic nature with which many of them approached their stardom. In an age of flipping the script on societal norms, many of these actresses are using their voices and platforms to be advocates for those who are otherwise unheard.
OK Now How About The Guys? These Are The Most Famous Male Actors Born Every Year...Who Matches Your Year?