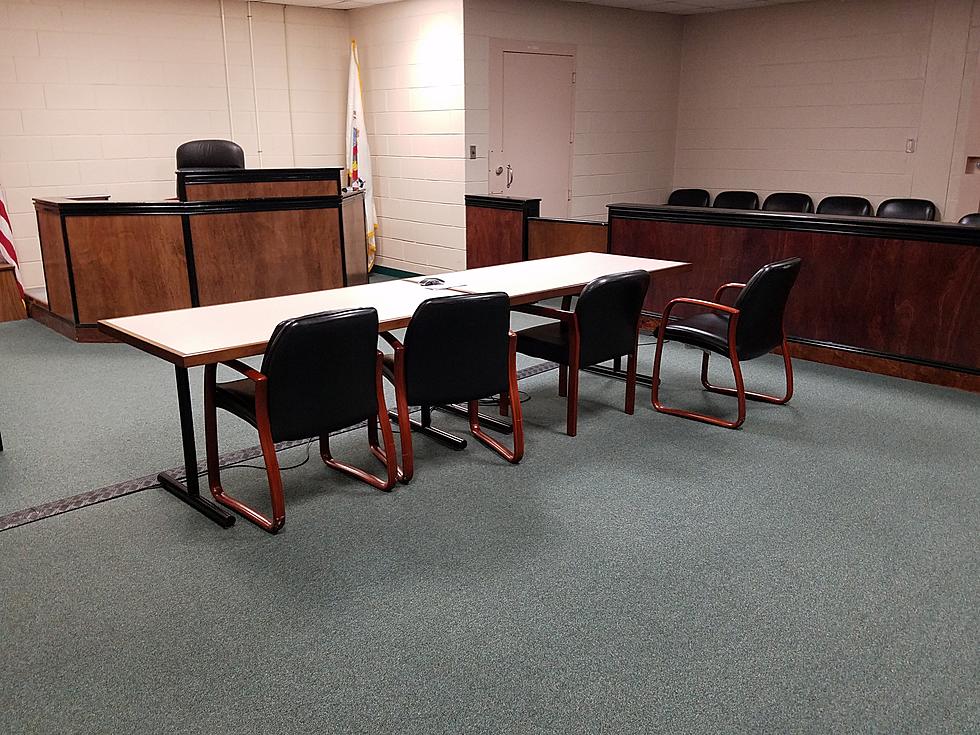 Freehold Boro man found guilty of shooting two men in an alleyway
Court room at the Monmouth County Correctional Institute. (Vin Ebenau, Townsquare Media New Jersey)
A jury has convicted a Freehold Boro man who was found guilty of shooting two men near the Metropolitan Café on East Main Street in December of 2014, announced Monmouth County Prosecutor Chris Gramiccioni
Investigators interviewed witnesses and reviewed video surveillance before determining that Timothy Parrish, 33, shot both men with a loaded firearm as he chased them down an alleyway.
A joint investigation was then conducted by the Monmouth County Prosecutor's Office and Freehold Boro Police Department following the shooting on December 27, 2014.
Police located the victims inside the cafe with gunshot wounds and life-threatening injuries.
The victims were both rushed to Jersey Shore University Medical Center in Neptune Township where they underwent emergency surgery and remained for several days.
Parrish has now been found guilty of first degree Attempted Murder and related charges for shooting 40-year-old Roberto Diaz and 35-year-old Frank Lavacca after a trial in front of Monmouth County Superior Court Judge Joseph W. Oxley.
Parrish is scheduled to return for sentencing on January 10, 2020.
He faces a minimum sentence of 20 years to a maximum of Life in a New Jersey state prison for the Attempted Murder charge, subject to the provisions of the "No Early Release Act," requiring him to serve 85 percent of the sentence imposed before becoming eligible for parole.
Due to a previous firearms conviction, Parrish faces a mandatory extended-term sentence between 20 years to life imprisonment on the charges of Attempted Murder and Unlawful Possession of a Weapon.
Both sentences will also be subject to the provisions of the Graves Act, which would require him to serve a minimum of 42 months in prison before he is eligible for parole.
Parrish also faces a minimum of 10 years and a maximum of 20 years in prison on aggravated assault.
On the Certain Persons not to have a Firearm, Parrish faces an additional prison sentence between five and 10 years, subject to a mandatory five years of parole ineligibility.
The case is assigned to Monmouth County Assistant Prosecutor Lindsay Ashwal.
Parrish is represented by Albert Kapin, Esq., of West Orange.