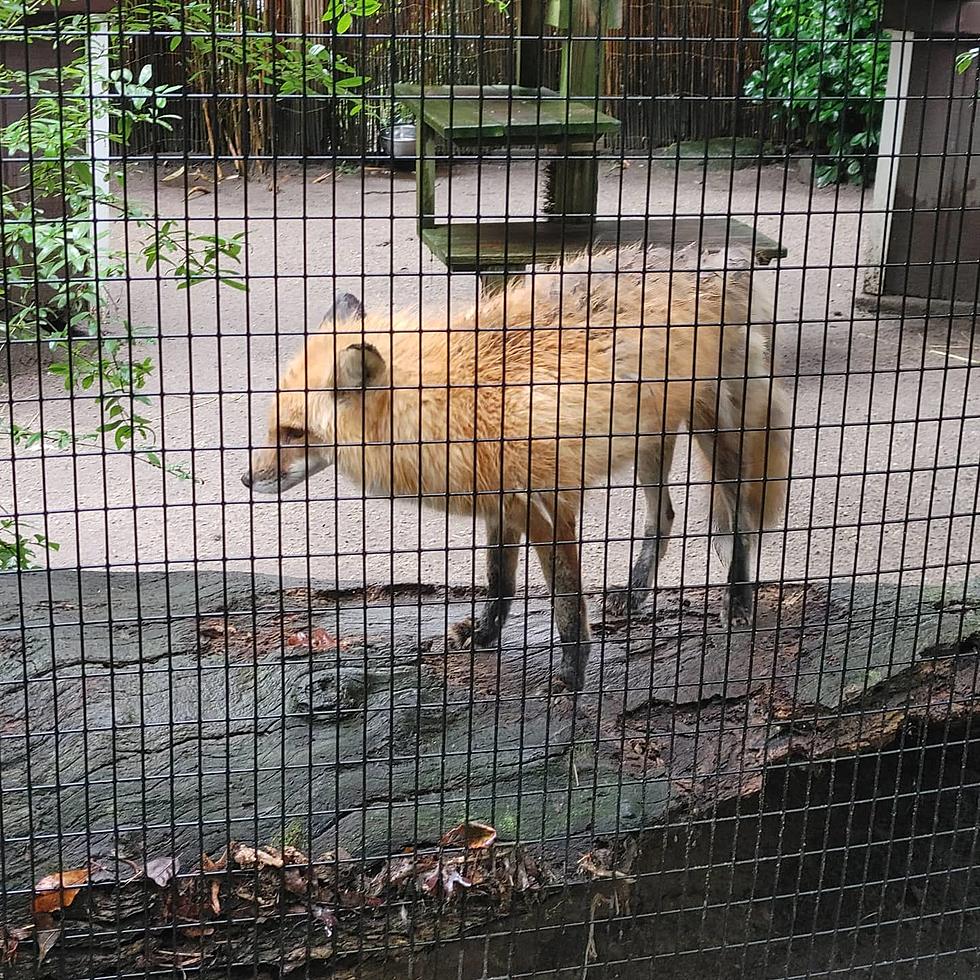 Fox trots its way into Rumson, attacks two residents near park
Red Fox at the Cape May County Zoo. (Vin Ebenau, Townsquare Media NJ)
Police in Rumson are urging caution if you see a wild animal after a fox reportedly attacked two residents in a park over the weekend.
Listen to Vin Ebenau mornings on Townsquare Media Jersey Shore Radio Stations, email him news tips here, and download our free app.
Rumson Police heard from a pair of residents on Saturday night around 8:30 pm both attacked by a fox in the Piping Rock Park area.
One of the residents told police the fox held onto their shoe for a while but they were able to break free and get away from the area without any kind of injury.
The other resident who reported an attack was bit in the leg and was then treated and brought to a hospital for further evaluation.
"Please be mindful in the area and keep animals and kids away from all wildlife. If a fox looks sick or injured in anyway, please contact the Rumson Police Department immediately," Rumson Police said in a statement.
Foxes can be found in a number of areas from parks to beaches but mostly are interested in other animal prey such as ducks, chickens and rabbits, according to the New Jersey Division of Fish and Wildlife, but will sometimes habitat near residential areas but "pose virtually no danger to humans" but while a fox "can grow accustomed to human activity" they are rarely aggressive with people, outside cases in Rumson and earlier this year in Jackson, for example.
Trending News Now
Top Trending News stories at the Jersey Shore.