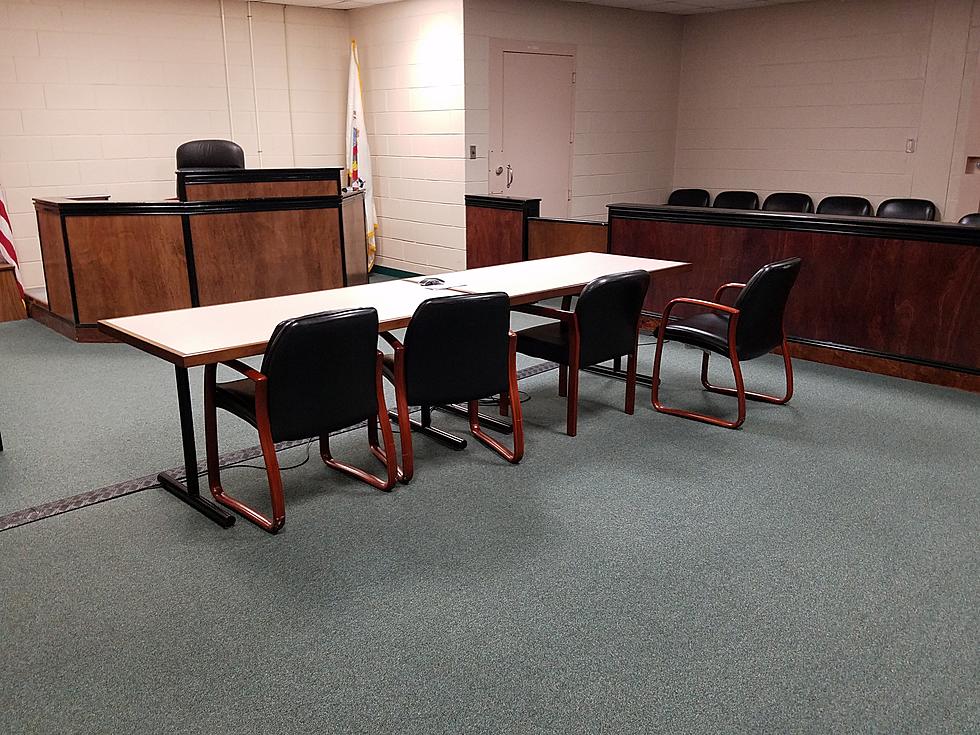 Former Freehold ophthalmology office employee sentenced for theft
Court room at the Monmouth County Correctional Institute. (Vin Ebenau, Townsquare Media New Jersey)
A former employee of a Freehold based ophthalmology group has been sentenced to five years in prison after admitting to stealing nearly $140,000.00 from the office.
Sheryl Ward, 35, of Grove Street in South Amboy, was sentenced to five years in a New Jersey state prison and ordered to pay $25,000 in restitution after admitting she stole nearly $140,000 from a the doctors office, announced Monmouth County Prosecutor Chris Gramiccioni.
She plead guilty in May before Monmouth County Superior Court Judge Ellen Torregrossa-O'Connor following an investigation showing that she processed over 130 fraudulent returns of customer transactions while employed as a contact lens technician for a Freehold-based ophthalmology group between August 2016 and January 2018.
Ward stole $139,171.50 by creating falsified credit card returns that were directly deposited into her personal checking account.
The case was handled by Monmouth County Assistant Prosecutor Lawrence Nelsen.
Ward was represented by Antonio Toto, Esq., of South River.