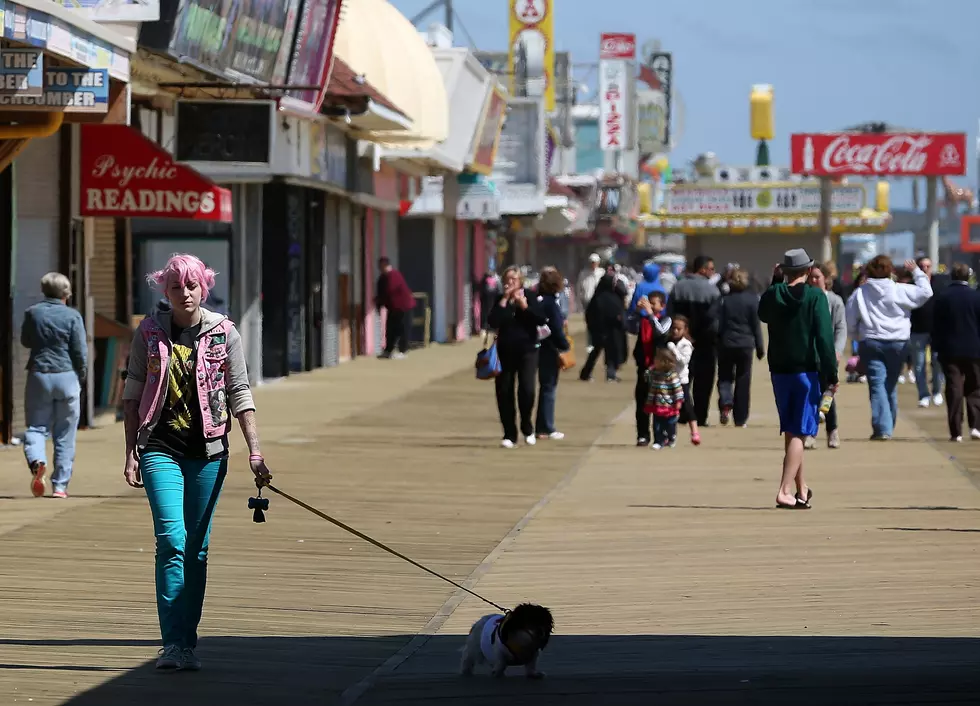 Could there be mobile Covid testing and vaccine sites on boardwalks this summer?
ThinkStock
There has been pepped up demand for mobile vaccination units to be rolled out for months to help those especially who are homebound or are restricted to being home or unable to travel.
Ocean County Public Health Coordinator Dan Regenye has been pushing for such units as well looking for additional volunteers, resources and above all enough vaccines coming in from the State of New Jersey, who recently took back 400 doses from Ocean County, to be able to set up such a reality.
In an effort to speed up the process and let dreams become reality, Ocean County Assemblyman Ron Dancer has introduced a resolution which puts the onus on the NJ Department of Health to start setting up mobile Covid-19 testing and vaccination units along the Jersey Shore by the summer for tourism season with a twofold benefit of actually vaccinating people here and from outside the shore as well as helping boost businesses as a result.
"Jersey shore businesses and attractions are very much looking forward to welcoming back tourists this summer, and studies show we have reason to be optimistic," Dancer (R-Ocean) said in a statement. "The state could help protect the health and safety of tourism and hospitality professionals, year-round coastal residents, and tourists considering vacations at the shore, by setting up mobile coronavirus testing and vaccination units along the boardwalk or other prominent locations. This would support an economic recovery down the shore while responsibly addressing coronavirus concerns."
Governor Murphy has mentioned on occasion the goal of having 70-percent of adults in New Jersey vaccinated by June and has recently hovered on the fence of loosening restrictions or keeping them where they are at for now as cases and hospitalizations go up.
Assemblyman Dancer is pointing to recent CDC guidance that explains you don't have to get tested or self-quarantine when traveling within the U.S. if you have been fully vaccinated as another reason to open up mobile vaccine sites and provide that opportunity to those who haven't so businesses can thrive and people can have a normal summer.
"More than half of the tourism spending in the state in 2019 can be attributed to the Jersey Shore. Clearly, if we want to return to a booming tourism industry, we should be boosting our efforts at the Jersey Shore," Dancer said. "This summer already looks promising and the state should plan now on increasing access to testing and vaccinations in this region."
The resolution (AR231) Dancer introduced has been referred to the New Jersey Assembly Health Committee.
You can follow Vin Ebenau on Twitter and Instagram and email news tips to vin.ebenau@townsquaremedia.com.
Have You Seen Them? Ocean County's Most Wanted
Have You Seen Them? Monmouth County's Most Wanted
NEXT: 10 Jersey Shore School Districts Losing Millions From S2 School Funding Formula
Ten times drunk driving changed New Jersey Lives Forever
12 Times Being High Cost NJ Residents & Towns
Strange NJ Laws You've Never Heard Of
Marijuana legal in NJ: How do the laws work?
Answers to common questions about legalized recreational marijuana in New Jersey and rules about underage use of weed.
NEXT: INSIDE JOE PESCI'S HILARIOUSLY OVER-THE-TOP LAVALLETTE MANSION
LOOK: GO INSIDE JON BON JOVI'S $20 MILLION MIDDLETOWN MANSION
Go Inside Mike 'The Situation's' NJ Mansion
TAKE A TOUR OF JON BON JOVI'S NEW $43 MILLION PALM BEACH MANSION
Jersey Shore Nor'easter 2021 Listener Pictures
LOOK INSIDE: The Most Expensive House in Rumson
This is the most expensive house for sale in Rumson, NJ in 2021
Peek Inside Snooki's New Toms River Waterfront Home
LOOK: See the iconic cars that debuted the year you were born
NEXT: The 100 Best Places to Live on the East Coast