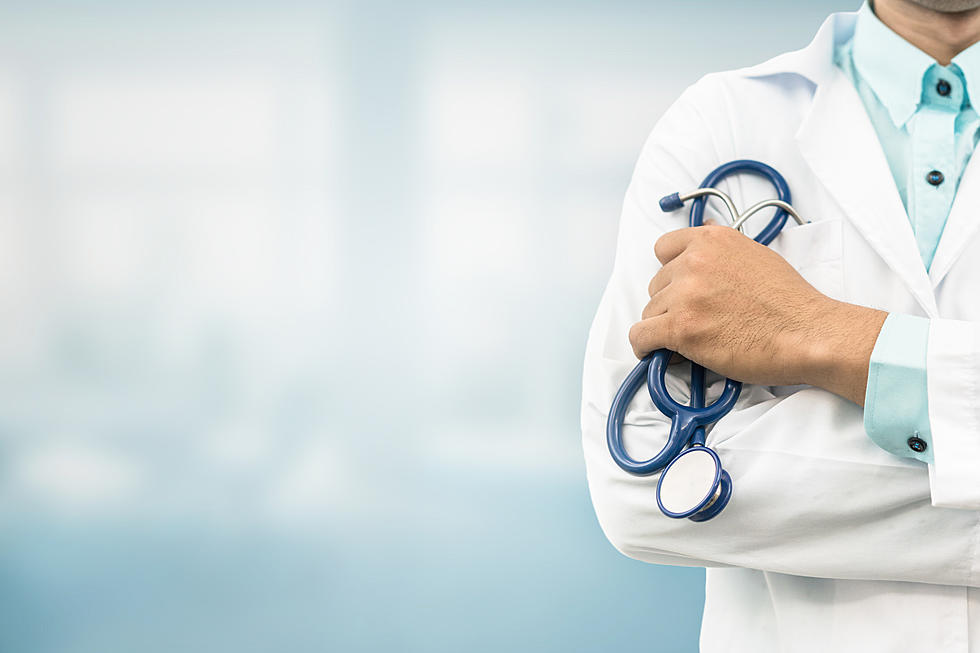 Come walk, join LLS New Jersey in helping those battling cancer
Getty Images/iStockphoto
Nobody wants to go through it alone, be given that life-altering news -- cancer -- but there is always hope, always a light shining that can help those going through their battle make the ultimate comeback and come out on top feeling like they just won the World Series.
The Leukemia and Lymphoma Society of New Jersey is one of those organizations who holds out hope and a light like seeing a Motel 6 and by doing so, people battling cancer and their families feel encouraged, their days can become easier, perhaps better one day at a time.
The organization hold series of events to help get the word out about their mission but more so to build a community, a team to help those battling cancer.
Listen to Vin Ebenau mornings on Townsquare Media Jersey Shore Radio Stations, email him news tips here, and download our free app.
"The mission of the Leukemia and Lymphoma Society is to cure leukemia and lymphoma, Hopkins disease and myeloma and improve the quality of life of patients and their families," Mike Shevlin, LL&S of New Jersey Board of Trustees Chairman tells Townsquare Media News. "We really do that three ways -- and this is nationally and in New Jersey -- we find research to advance life saving treatment, we drive advocacy for policies that protect patients access to life-saving treatments which isn't always easy, we provide patients and families with hope."
Shevlin said that last year alone, they were able to help advance 14 of the 17 blood cancer treatment options, which were approved by the FDA.
Their mission continue to thrive as does their push to help patients and their families.
"We're one of the leading organizations funding cutting edge research so when you talk about being involved in 14 of 17 treatment options that were approved by the FDA -- and that means they went through he approval process -- so there' actually cures out there that are treating patients so we feel really good about that but we're not done," Shevlin said.
That work includes research, fundraising and education about different forms of cancer to help people find that hope and light.
"I believe, strongly, a lot of patients are seeing that hope out there and getting the treatment they need," Shevlin said.
Their work continues, they continue to fight and advocate for those battling cancer but they also still need your help.
Throughout this month, LL&S New Jersey is holding a series of 'Light the Night' walks -- fundraising events to help drive the mission to the next step.
"We sum up Light the Night as a walk that brings light to the darkness of cancer," Shevlin said.
The walk is also meant to help honor and remember those with blood cancer, Shevlin explains, and celebrate those who've won their battles and their families.
"It is our biggest campaign for the year, we have a target to raise $3-million dollars this year in New Jersey," Shevlin said. "We have five walks that are scheduled for the month of October starting on the 16."
To find a walk site, Shevlin said that you can visit www.lightthenight.org.
"It's a really inspiring night," Shevlin said. "This is a walk that draws about 20,000 people in New Jersey across the five sites."
Everyone gathers at dusk and is provided with a special lantern to walk the 1-mile route.
"The lanterns that they have are Gold for those that we've lost/family members and friends to blood cancers, we have White lanterns for survivors and we have a special ceremony for those at each of the events and everyone that's there to support those folks/patients/blood cancer survivors has a Red lantern," Shevlin said.
To learn more about Light the Night and LLS, you can follow them on Facebook and head to their website.
First Responders Appreciation