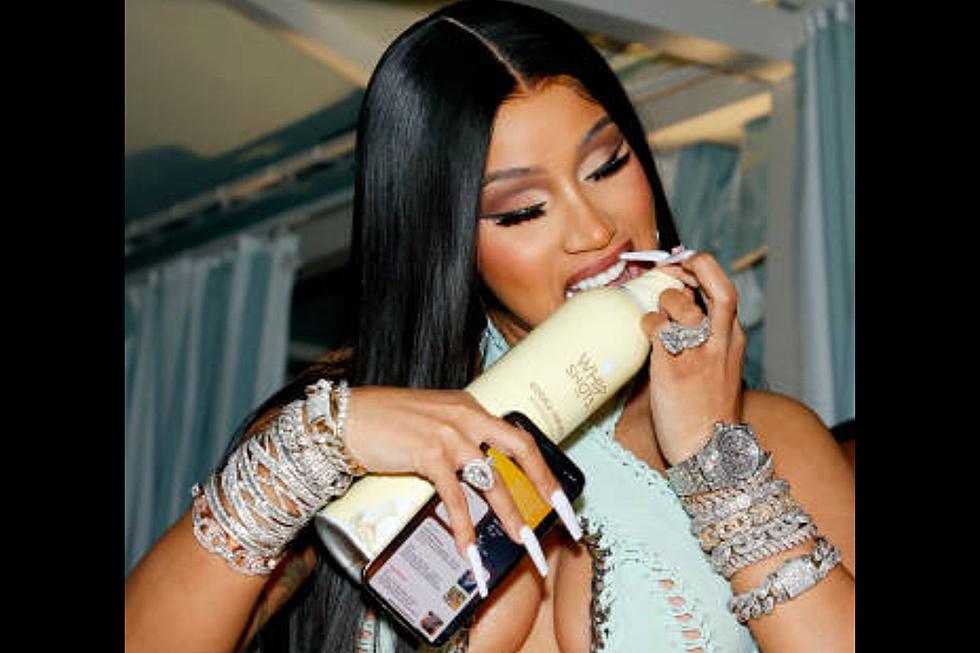 Thanks To Cardi B Jersey Has Access To Vodka-Infused What?
Photo credit: Getty Images
How much do I love this?!?  Let me count the ways!  Our girl Cardi B is getting on the celeb liquor train and it is brilliant!  Get ready for this on top of your Irish coffee this Christmas...introducing Vodka-infused whipped cream!
My co-host Lou makes a great point, you'll want to store this away from the little ones or they will not understand why the whip cream on their jell-o makes them feel kinda funny.  With proper storing addressed (you don't have to keep them in the fridge), YES I'm gonna need this in my life!
It comes in mocha, vanilla, and caramel and you can also order different sizes which will range in price from around $6 to $20 depending.  They do pack a punch with 10% alcohol content.
They are called Whipshots and the idea is for you to use them on custom cocktails, desserts, or if you are like me, just straight out of the can when no one is looking.
Cardi suggests putting eggnog and I'm so down.  Next year they will launch even more flavors.  They tapped into a goldmine here...Whipshots will be in New Jersey stores next year but you can buy it online now.
All Of The Marijuana Dispensaries In The Garden State [2021]
The trend is growing....so hop on.
29 New Jersey Born Celebrities And Their Net Worth
Things You Might Not Know About New Jersey Celebrities
10 NEW JERSEY STORES YOUR PARENTS SHOPPED AT BUT ARE NOW GONE